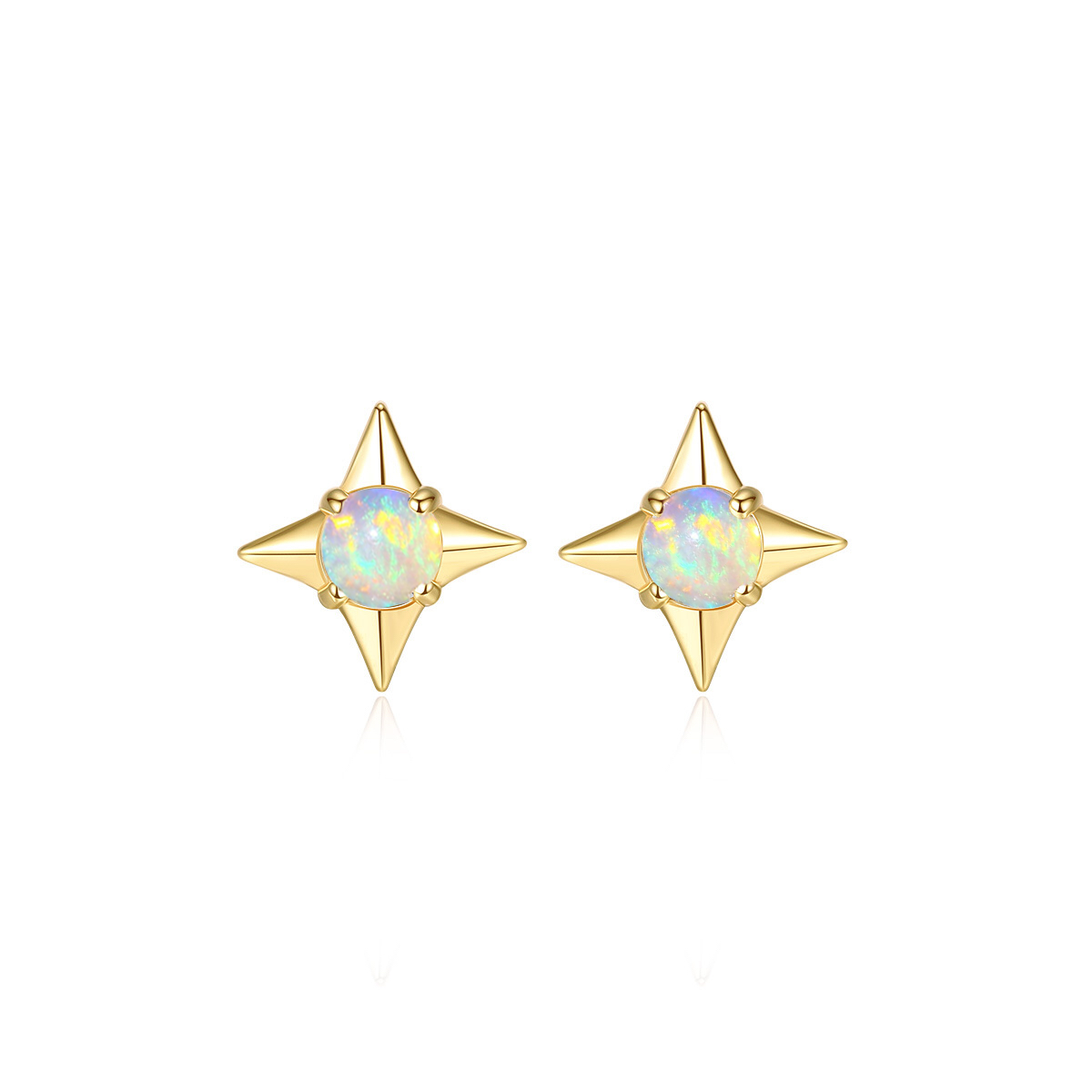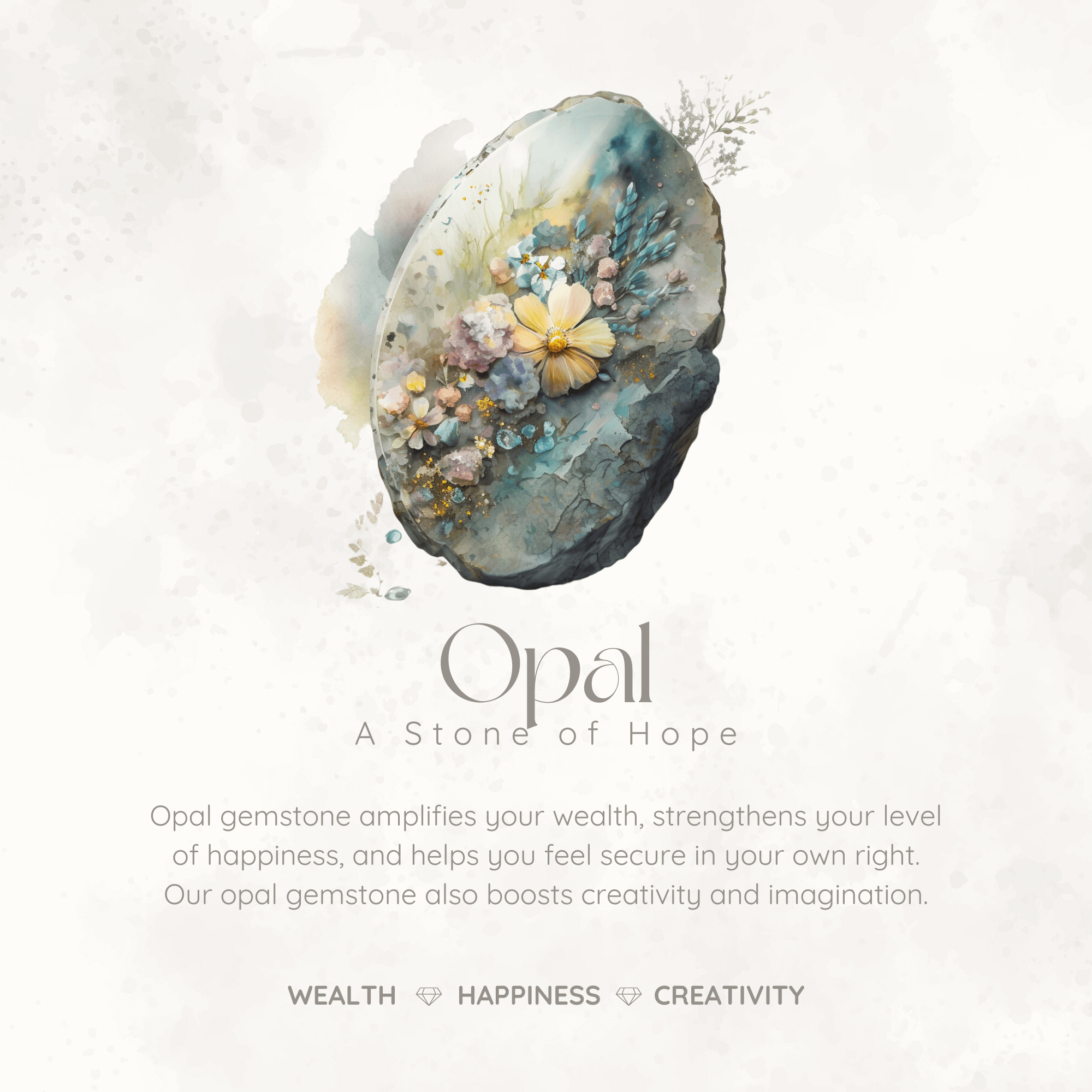 North Star Opal Earrings (10K Solid Gold)
Our beautiful North Star Opal Earrings seek to remind us in times when you feel lost and your world just seems to crumble into the darkness, look up into the sky and let the North Star be your guidance to find your way out.
✦ 10K Solid Gold

Opal

Origin: Ethiopia

Birthstone: October

Meaning: The term "Opal" is derived from the Greek word "Opallios" which means to see a color change, which also brings forward how Opal reacts to light.

Powers: Known as a brilliant crystal for physic development - it inspires you to explore your creative abilities with a peek into the future. A useful stone for meditation that creates a protective shell around you to shut down negativity from your life.
North Star Opal Earrings (10K Solid Gold)
Our Packaging
Beautifully Presented
Our jewelry boxes are crafted as meticulously as the items they contain and designed to create smiles.
Always Authentic, Natural Gemstones
We work exclusively with authentic, natural stones. Our thoughtful design process embraces the unique shape, cut and brilliance of each gemstone to maximize the beauty and harness the full potential of its magic.