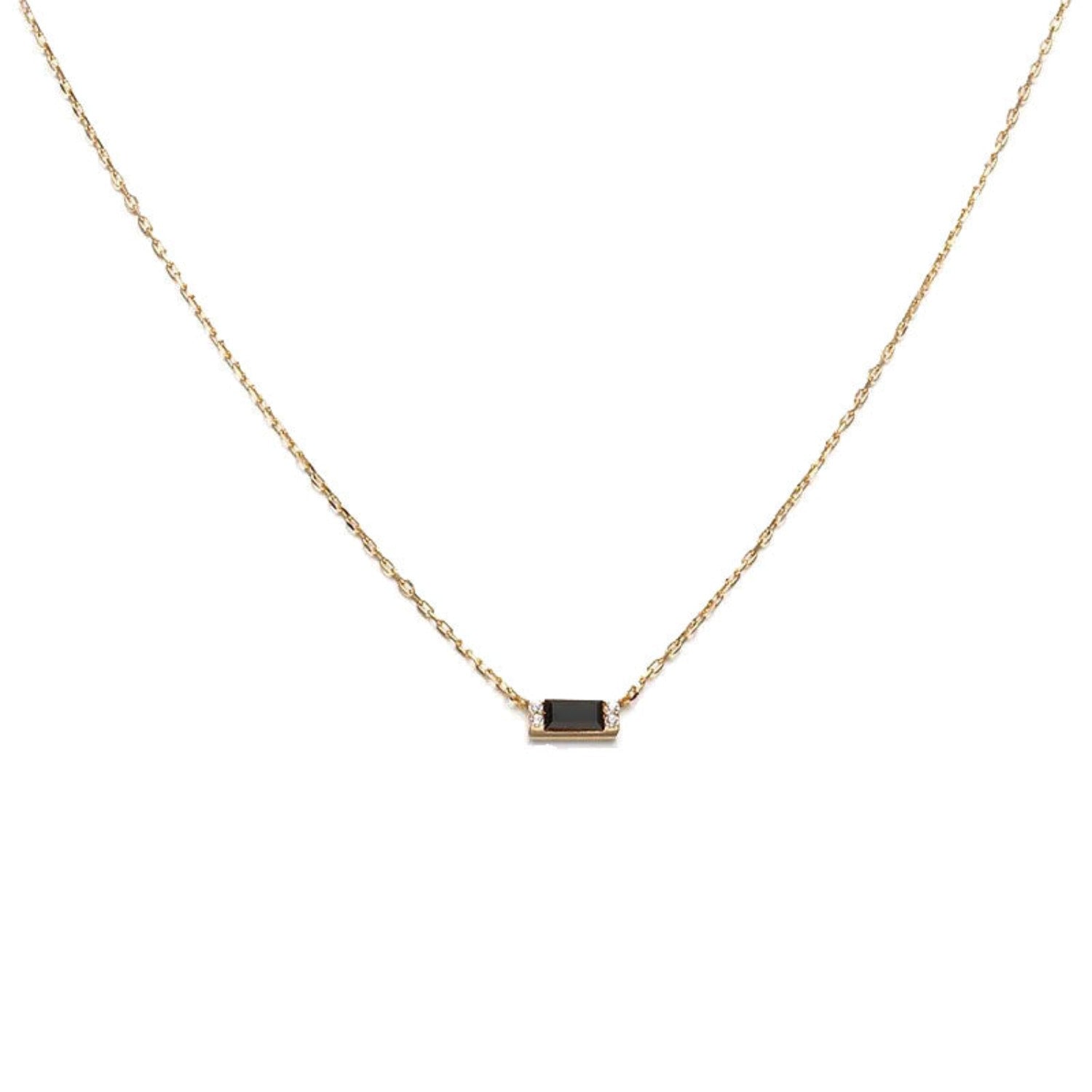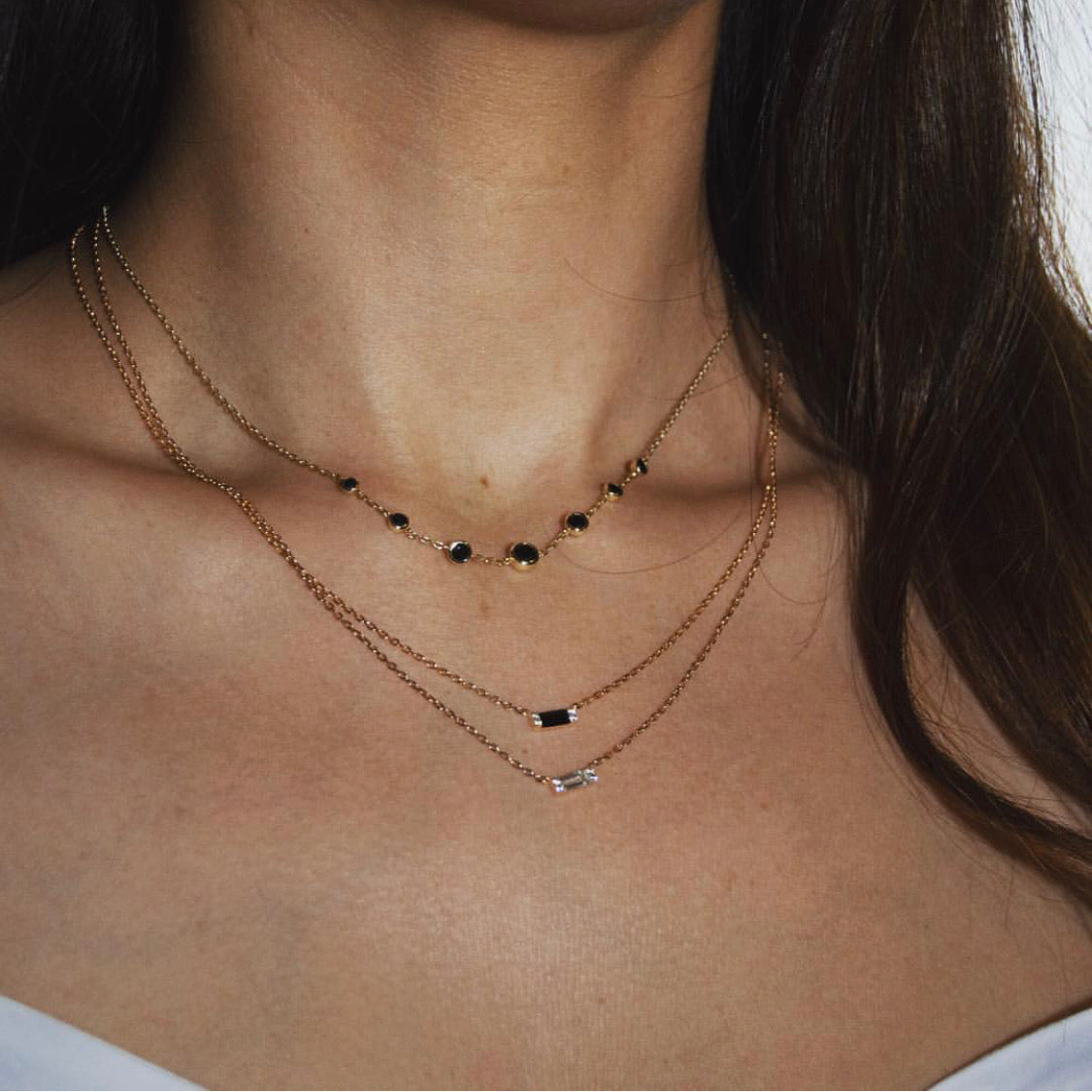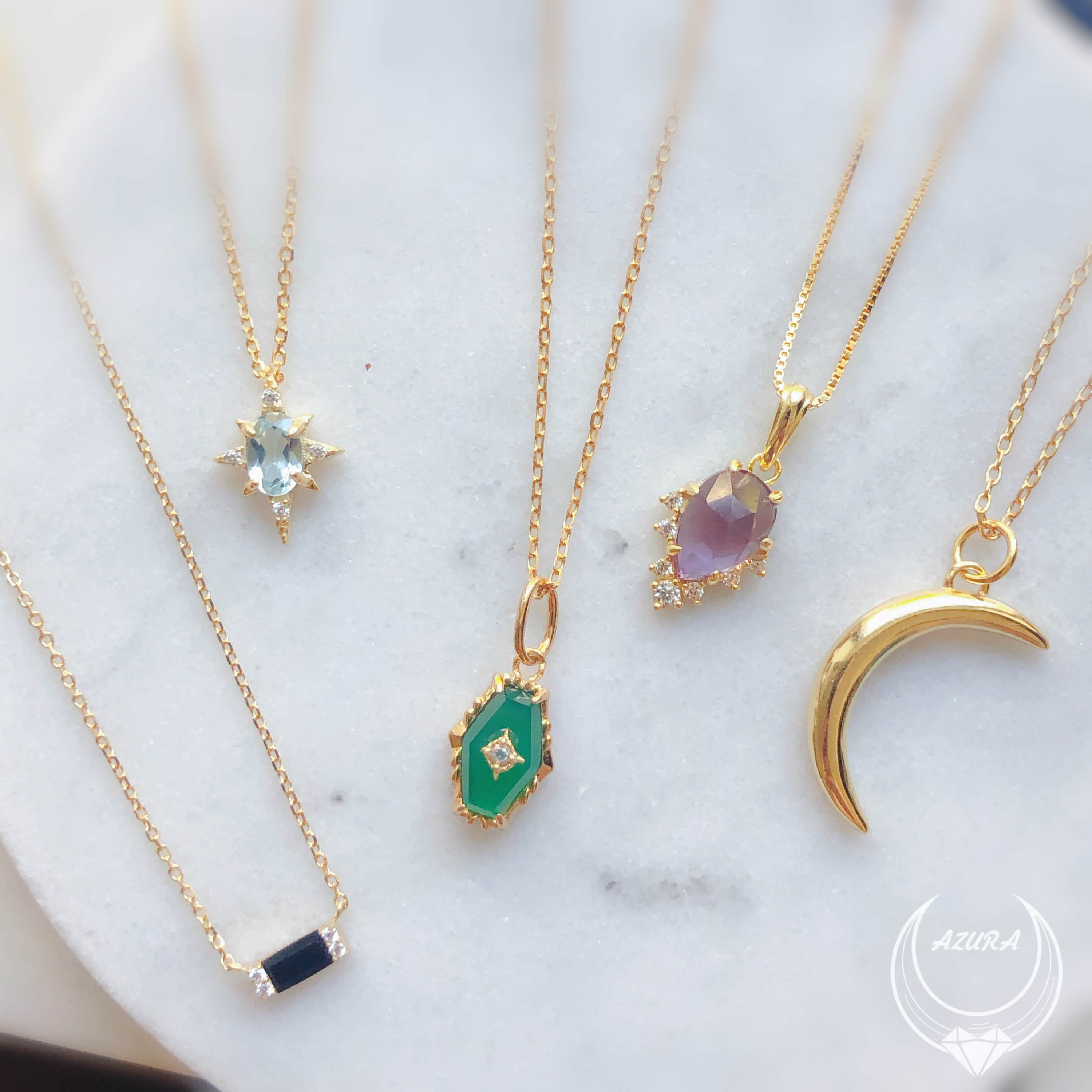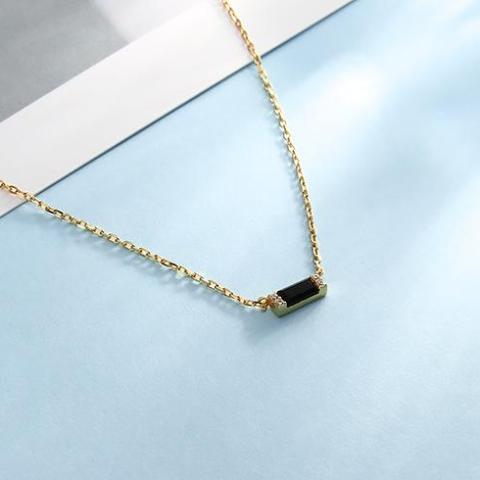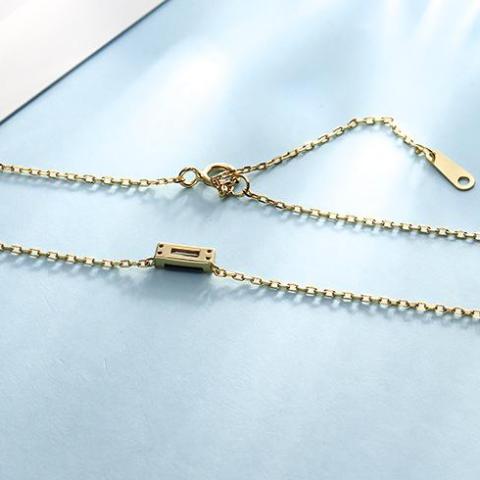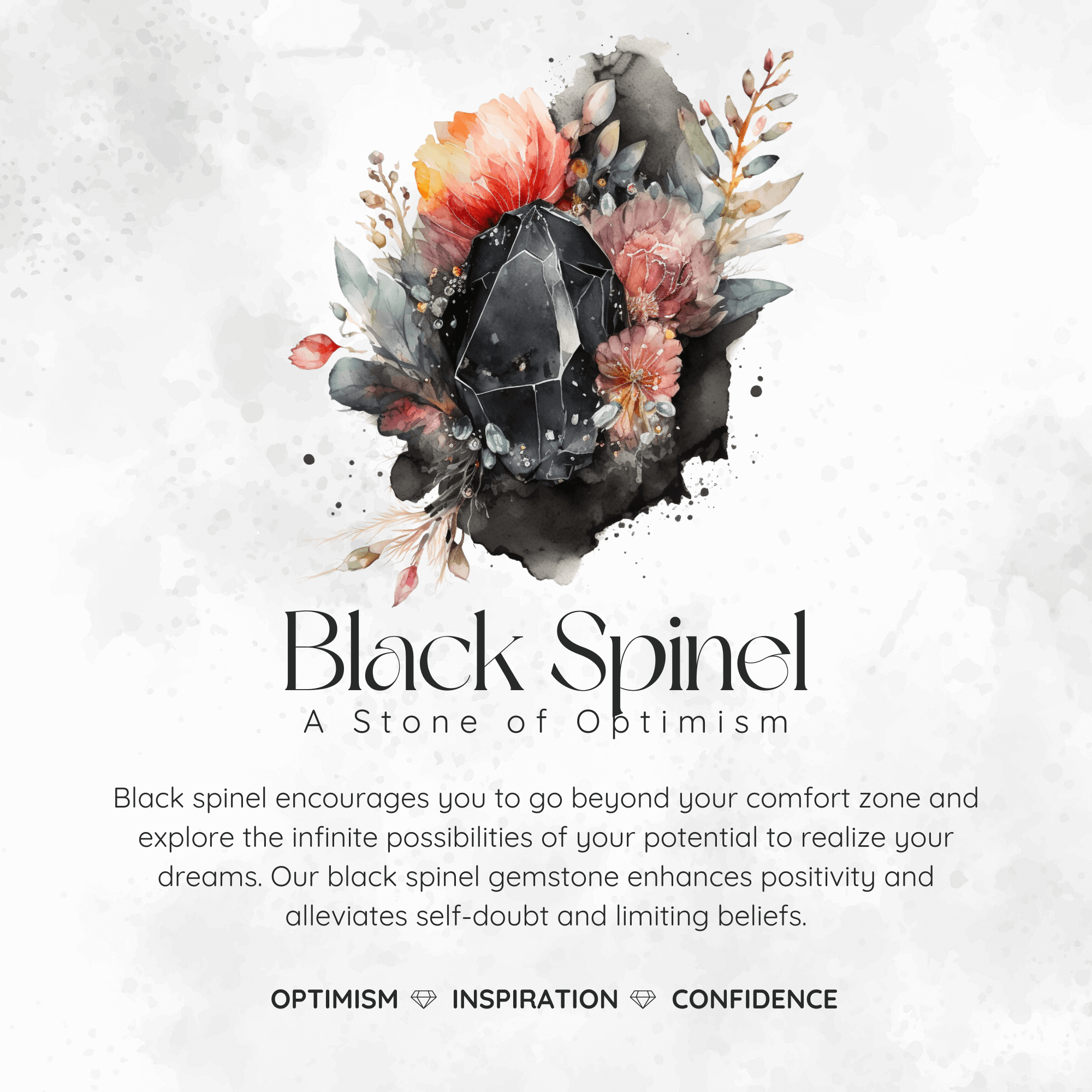 Black Diamond Baguette Bar Necklace
Description
Gemstones
Measurements
Exude elegance with the Black Diamond Baguette Bar Necklace. A meticulously crafted rectangular black spinel, cushioned by a sprinkle of topaz gems at its sides and suspended from an adjustable intricate chain will be the perfect serving to your minimal jewelry stack. It feels lightweight and is extremely comfortable to wear. This necklace will go beautifully on all occasions. A piece of minimalist jewelry to have in your collection.
✦ 14K Yellow Gold Vermeil (14K yellow gold plated over a sterling silver base)

Black Spinel ( Accent Stone: White Topaz )

Origin: Spain

Birthstone: August

Meaning: The name "Spinel" comes from the label "Spina," a Latin word meaning "Thorn." Which also refers to its sharp crystal form.

Powers: A wonderful stone for workaholics as it revitalizes you and combats all types of anxieties. This stone has got your back when you're feeling down and helps you not give up under pressure. Moreover, removes unwanted toxins from your body, stimulating your energy back to face challenges with real toughness. It also sparks love, compassion and kindness in you.
✦ Center Stone: 5x3mm rectangular Black Spinel
✦ Accent Stone: 1.2mm round White Topaz
✦ Chain: "15+2" extension
Black Diamond Baguette Bar Necklace
Our Packaging
Beautifully Presented
Our jewelry boxes are crafted as meticulously as the items they contain and designed to create smiles.
Always Authentic, Natural Gemstones
We work exclusively with authentic, natural stones. Our thoughtful design process embraces the unique shape, cut and brilliance of each gemstone to maximize the beauty and harness the full potential of its magic.