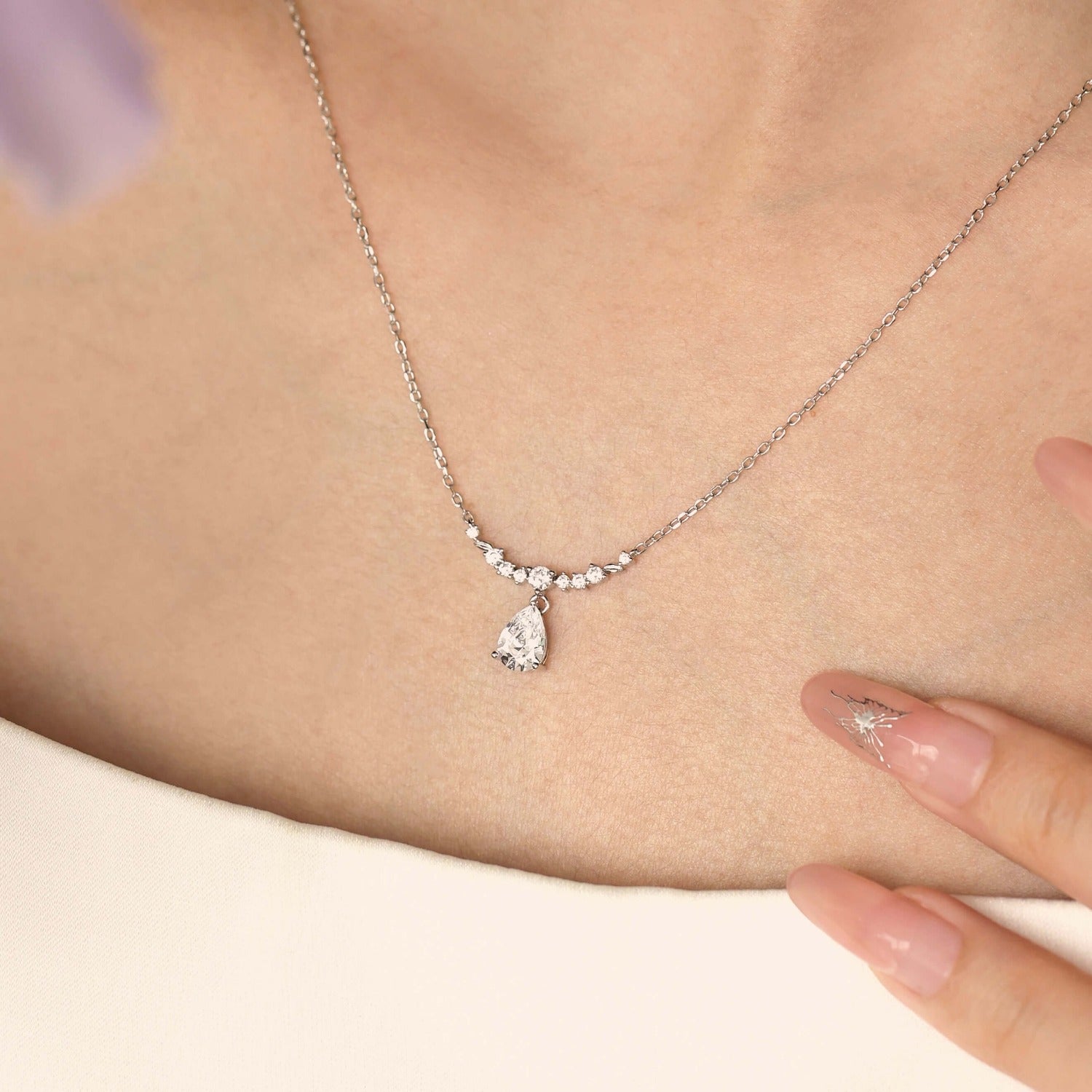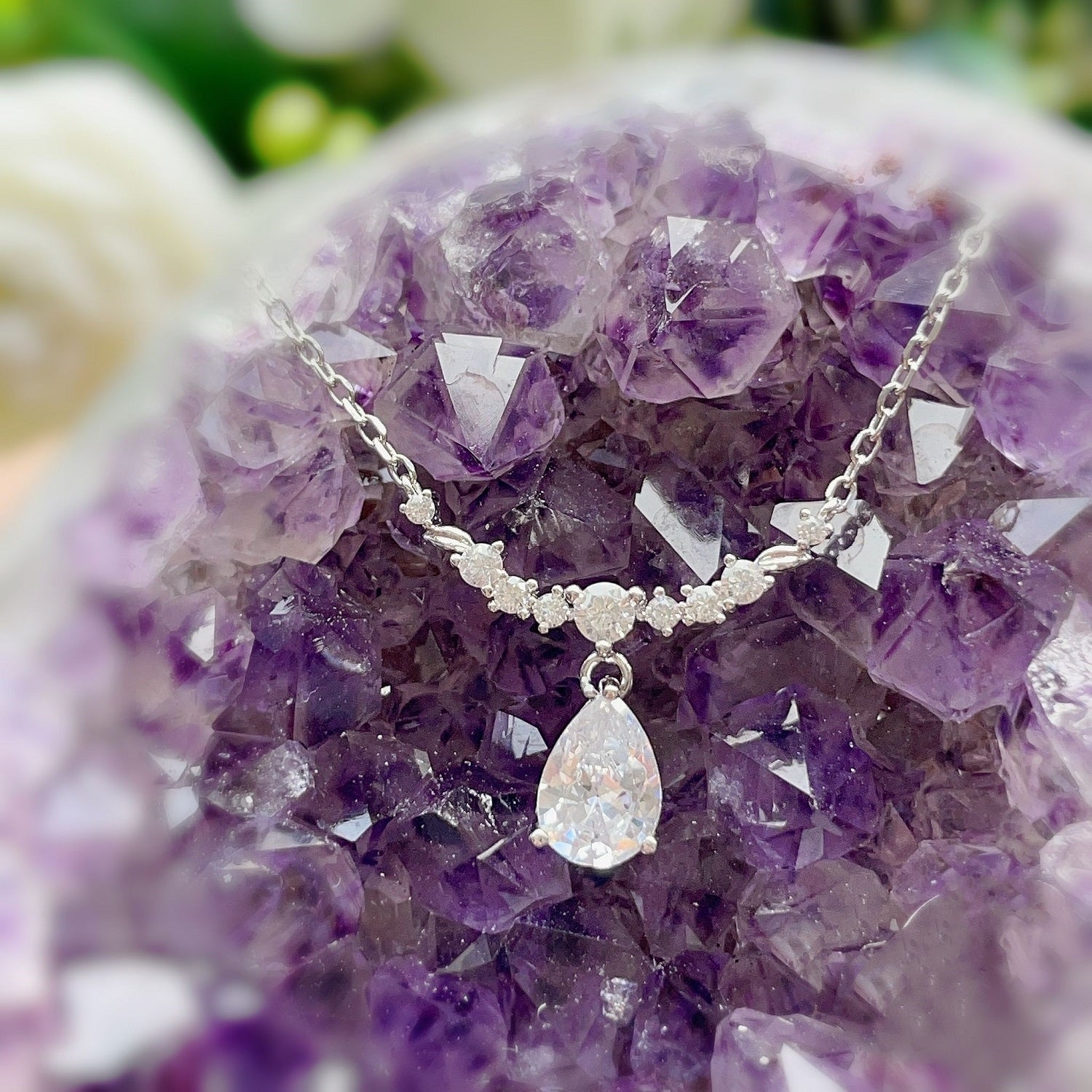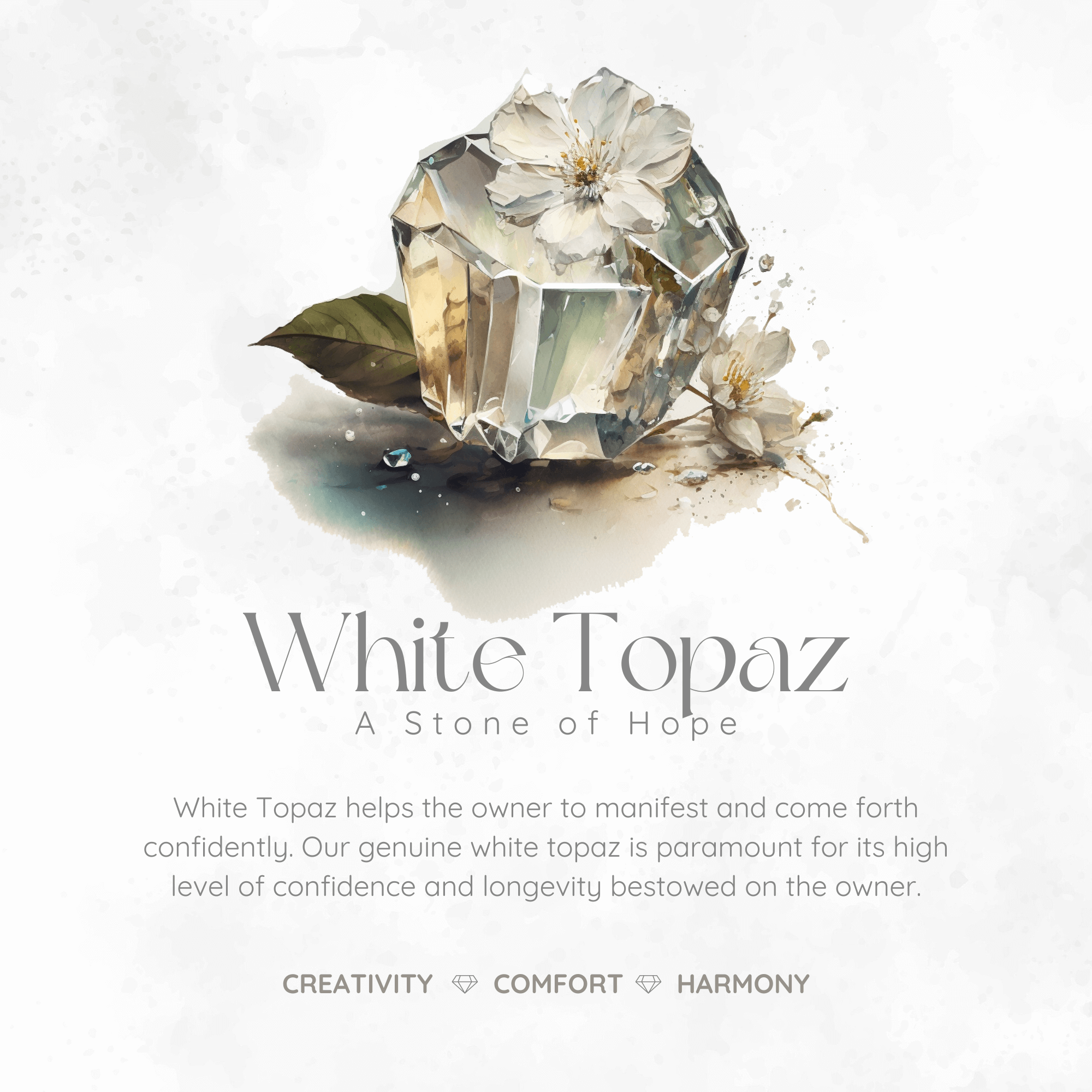 Breezy Whisper White Topaz White Gold Necklace
Dance to your own beat and let our Breezy Whisper White Topaz White Gold Necklace be your compass on your way to self-discovery. This necklace features a pear-shaped white topaz pendant that sways in the breeze of a white topaz-accented chain. A show-stopping piece evoking a whimsical and enchanting energy.
✦ 14K White Gold Vermeil (14K white gold plated over a sterling silver base)
White Topaz

Origin: Brazil

Birthstone: November

Meaning: The name "Topaz" comes from the word "Topazos," meaning "to seek." This gem is called "Topaz" because of the strange Tapozios Island in the Red Sea where these gemstones were found.

Powers: A stone of mental clarity and particularly useful for folks who want to awaken their hidden creativity. It encourages the owner to take a step forward and realize their potential and ceases the fear of speaking in public. It connects to the spiritual realm, cleanses your mind from negativity, and brings calm.
Breezy Whisper White Topaz White Gold Necklace
Our Packaging
Beautifully Presented
Our jewelry boxes are crafted as meticulously as the items they contain and designed to create smiles.
Always Authentic, Natural Gemstones
We work exclusively with authentic, natural stones. Our thoughtful design process embraces the unique shape, cut and brilliance of each gemstone to maximize the beauty and harness the full potential of its magic.