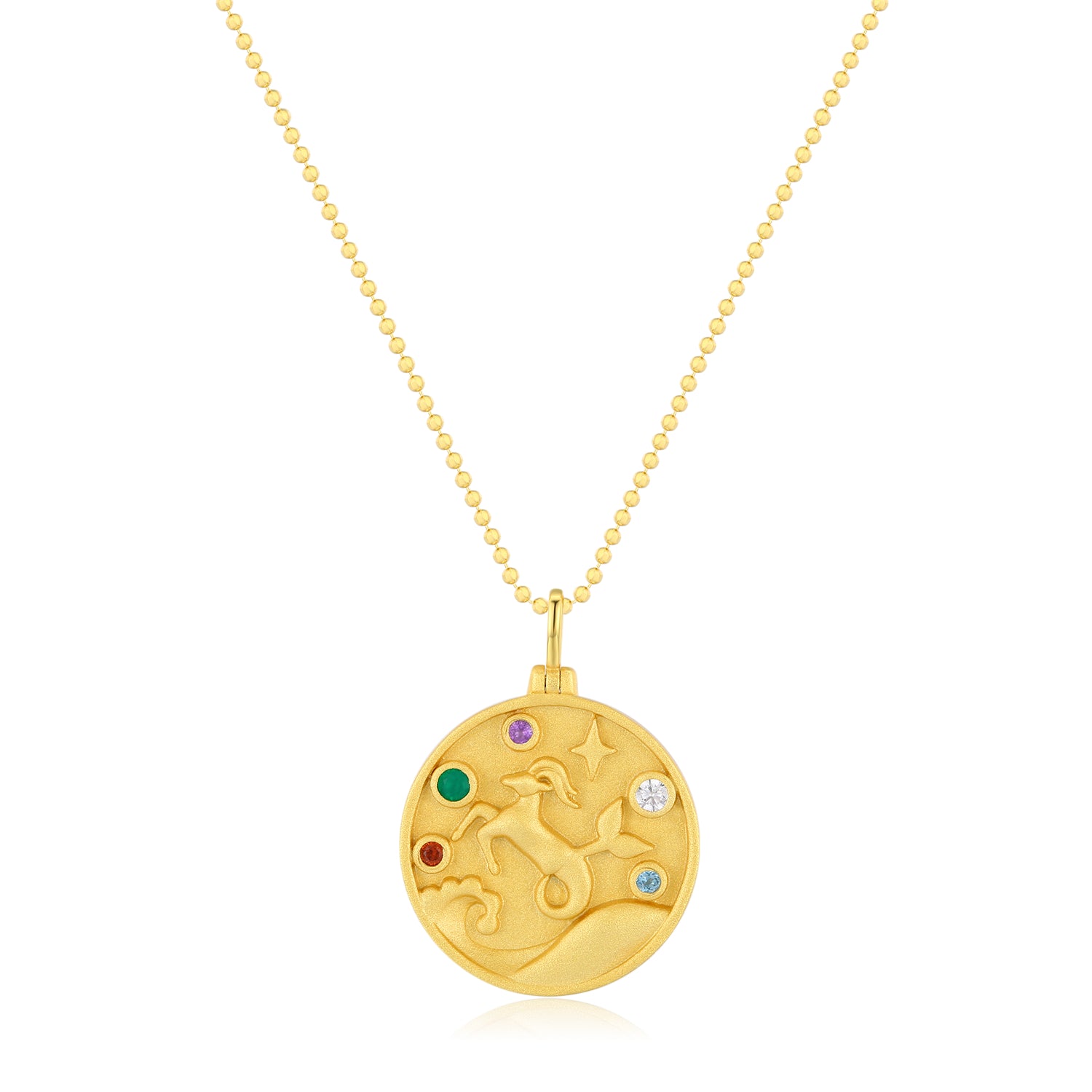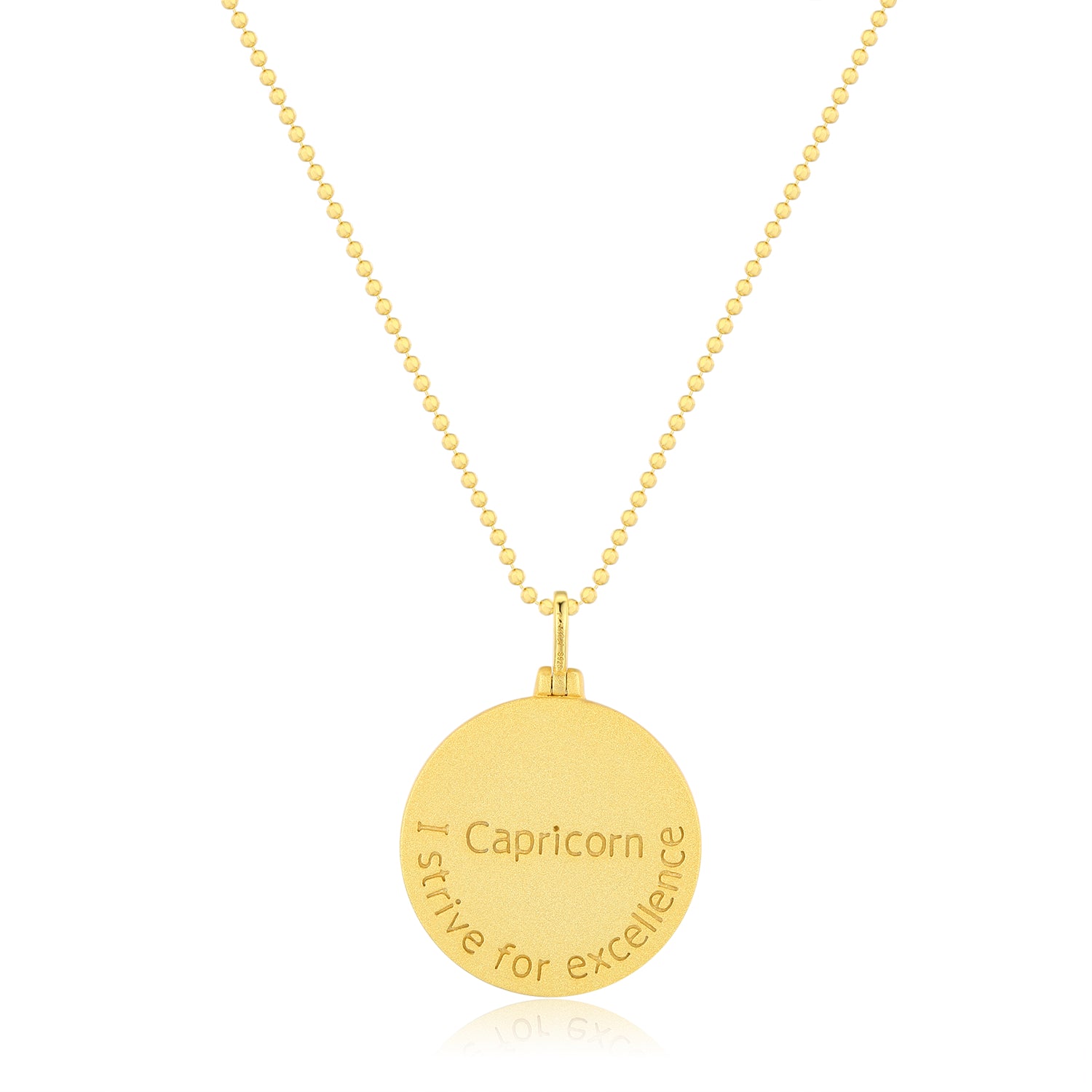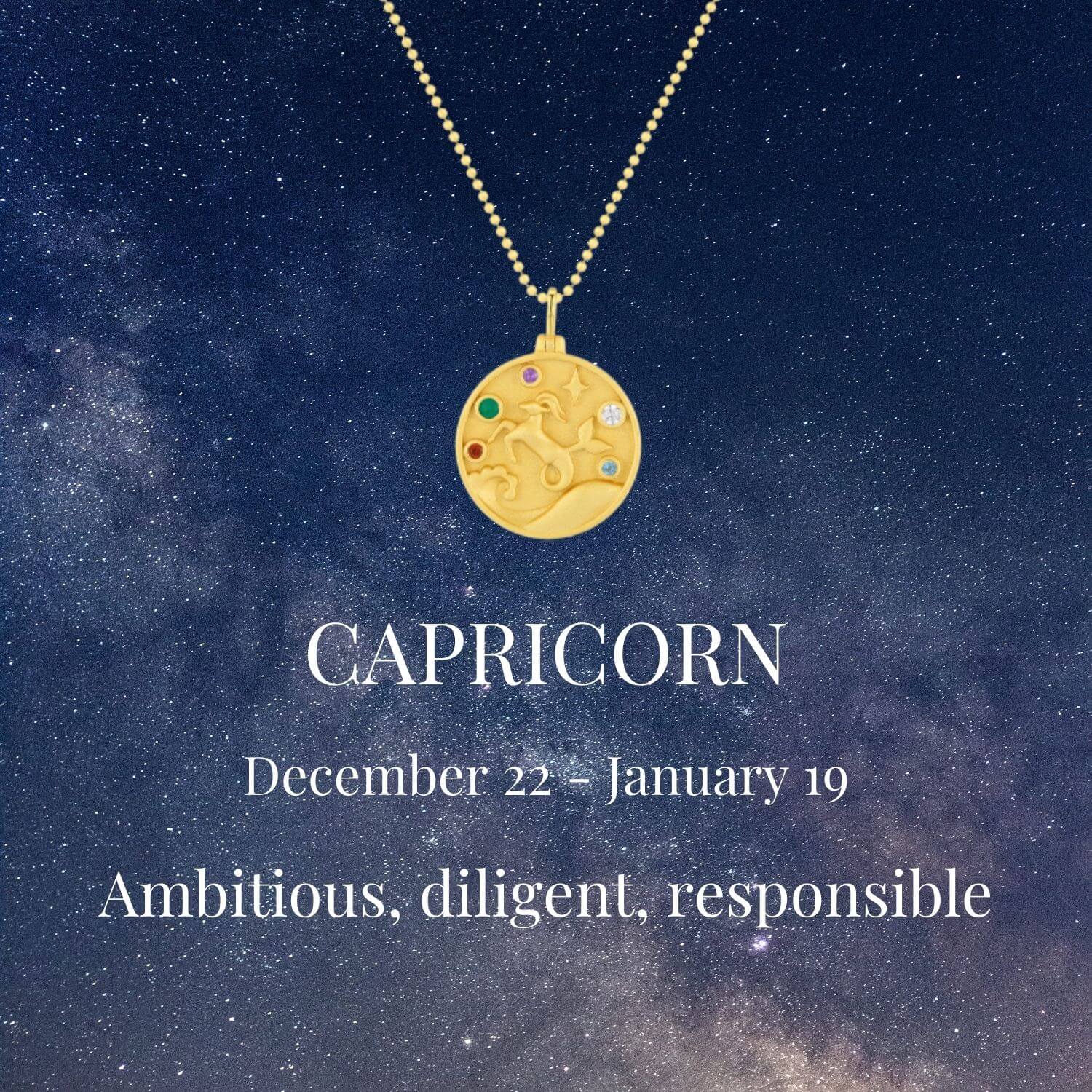 Capricorn Zodiac Mantra Necklace
$70.00
Regular price
$125.00
Subscription • Save
Description
Gemstones
Measurements
Capricorn:  December 22- January 19

Our Capricorn Zodiac Necklace perfectly expresses the birth sign of resilience, focus, and tenacity. Adorned with petite red garnet, sky blue topaz, white topaz, amethyst, and green onyx. This necklace portrays the symbol of a sea-goat, a mythological creature with the body of a goat and the tail of a fish-- which interprets the way you approach your goals slowly and steadily. Wear this necklace with your mantra: "I strive for excellence" as a daily reminder to tap into your inner fortitude and unwavering focus to achieve success.
✦ 14K Yellow Gold Vermeil (14K yellow gold plated over a sterling silver base)
✦ Gemstone:
Sky Blue Topaz
White Topaz
Red Garnet
Amethyst
Green Onyx

The Capricorn Zodiac Necklace is embellished with five gorgeous gemstones. They are amethyst, blue topaz, white topaz, red garnet and green onyx. White topaz boost your creativity, amethyst symbolizes intuition, blue topaz gives peace, green onyx represents vitality while red garnet represents love and sincerity.



Capricorn Zodiac Mantra Necklace
$70.00
Regular price
$125.00
Our Packaging
Beautifully Presented
Our jewelry boxes are crafted as meticulously as the items they contain and designed to create smiles.
Always Authentic, Natural Gemstones
We work exclusively with authentic, natural stones. Our thoughtful design process embraces the unique shape, cut and brilliance of each gemstone to maximize the beauty and harness the full potential of its magic.