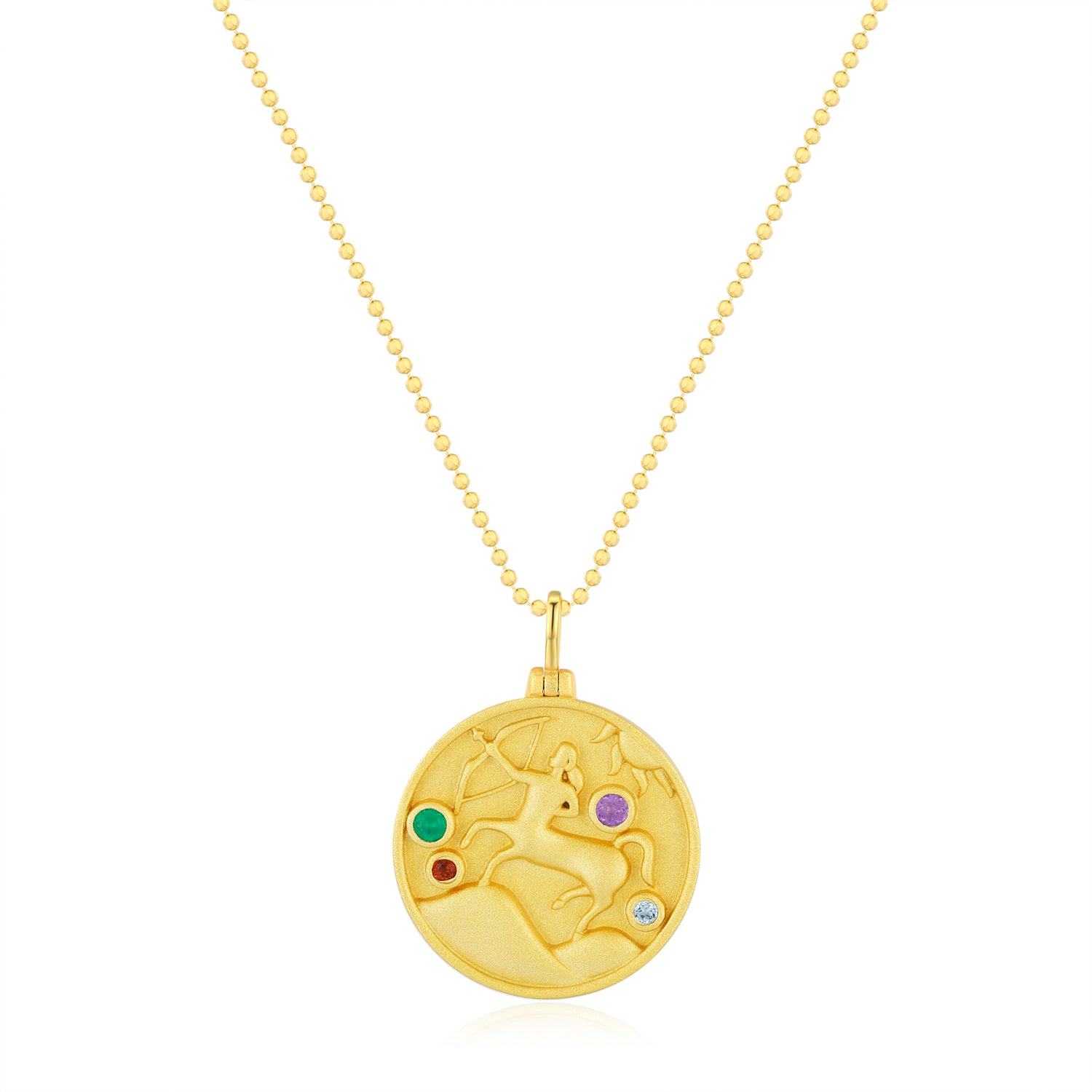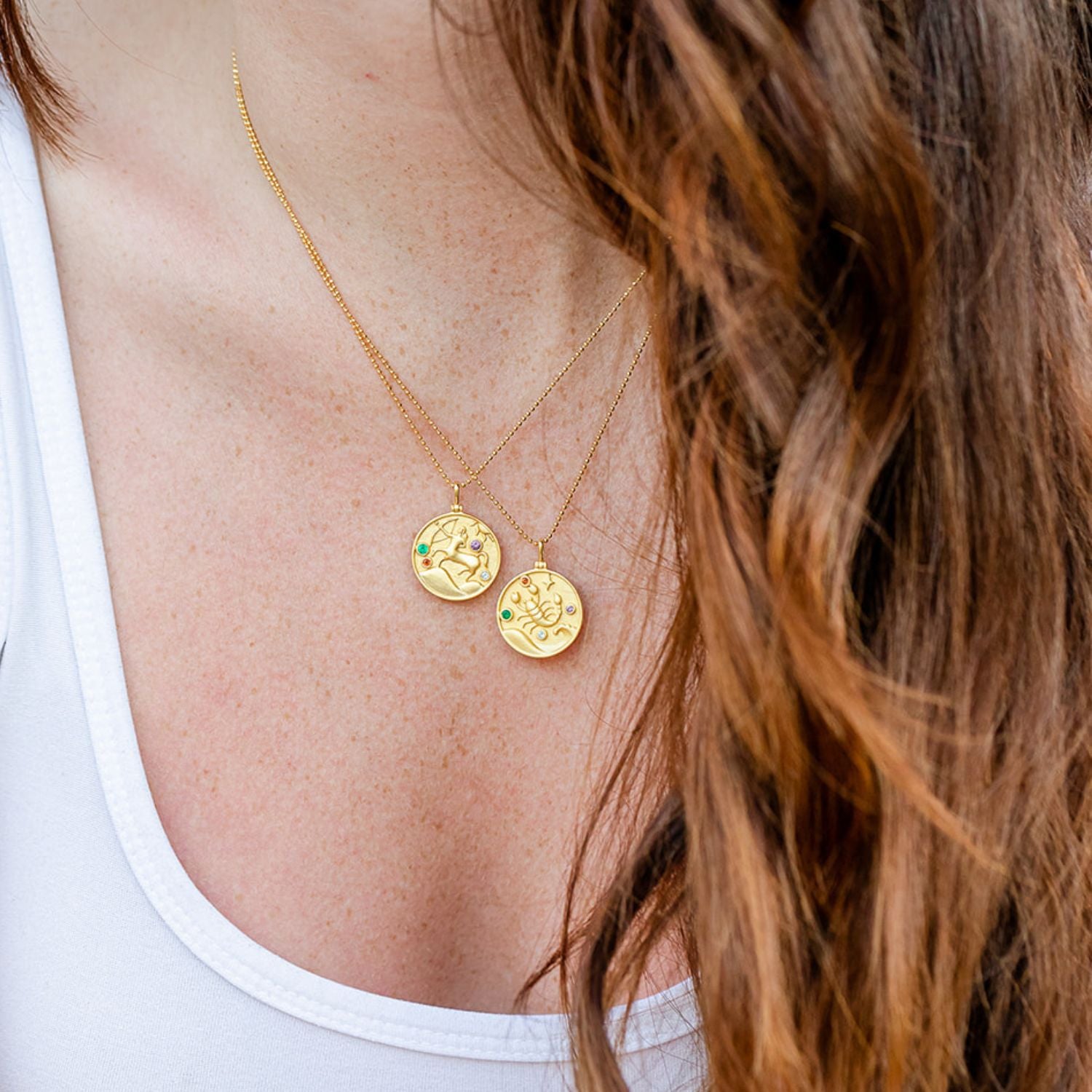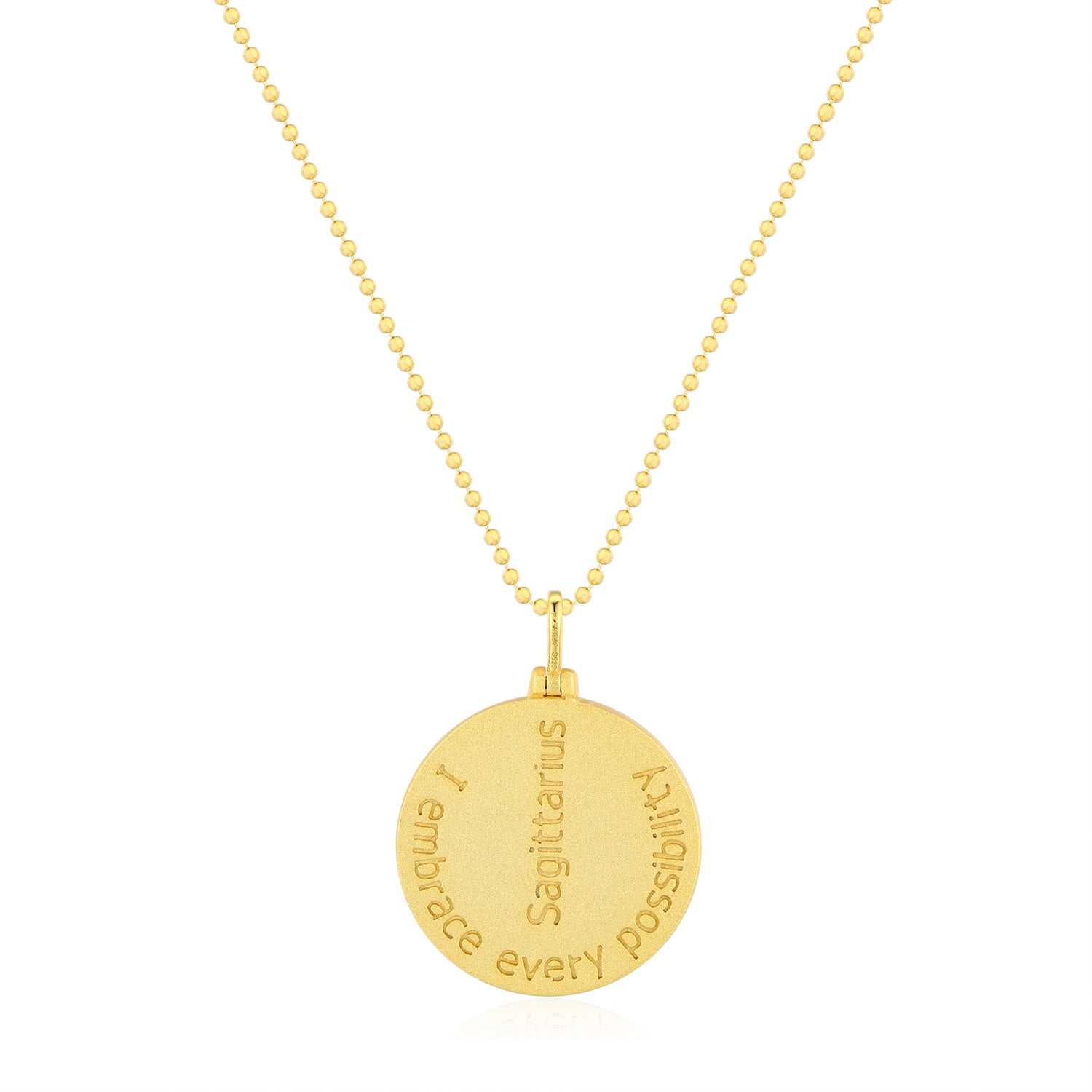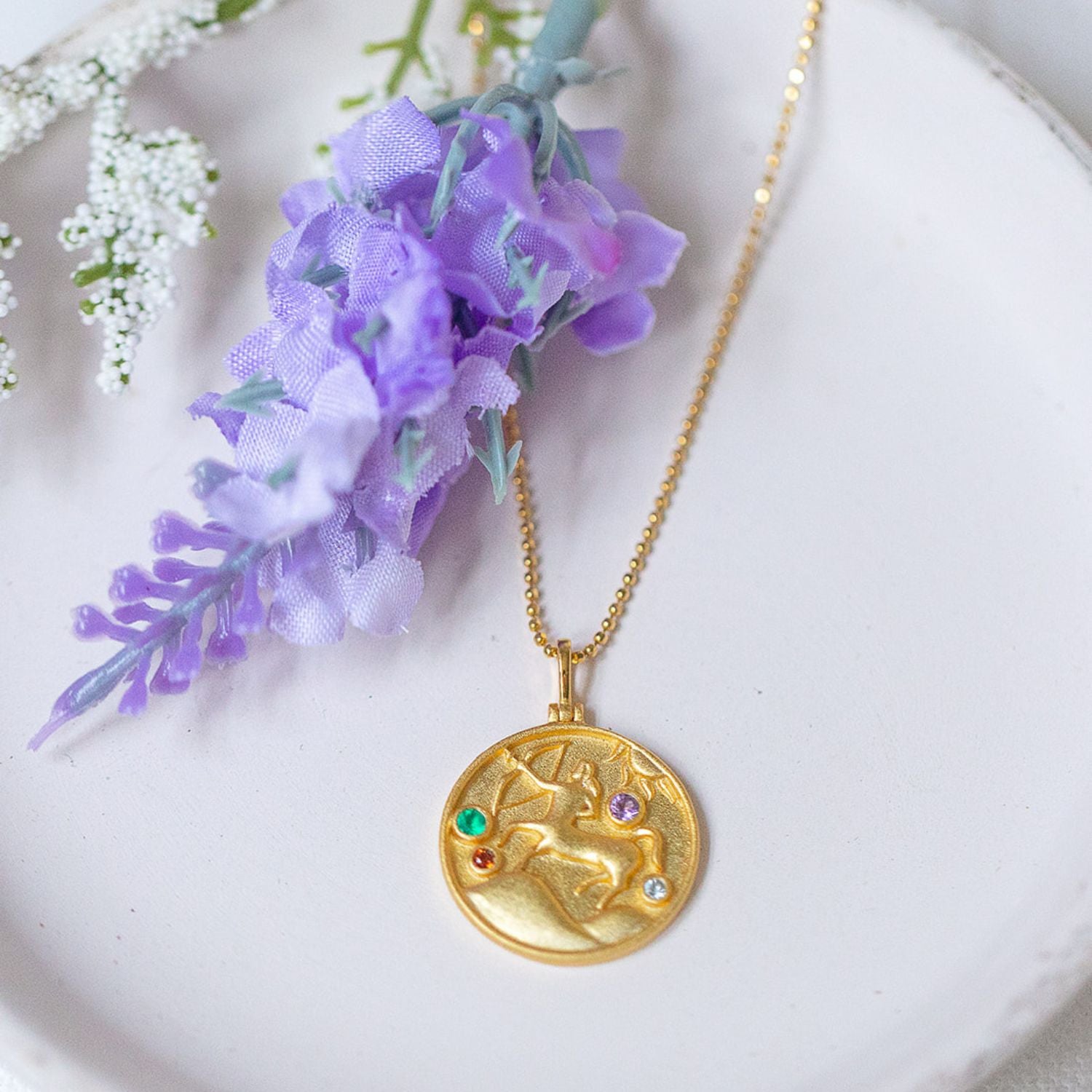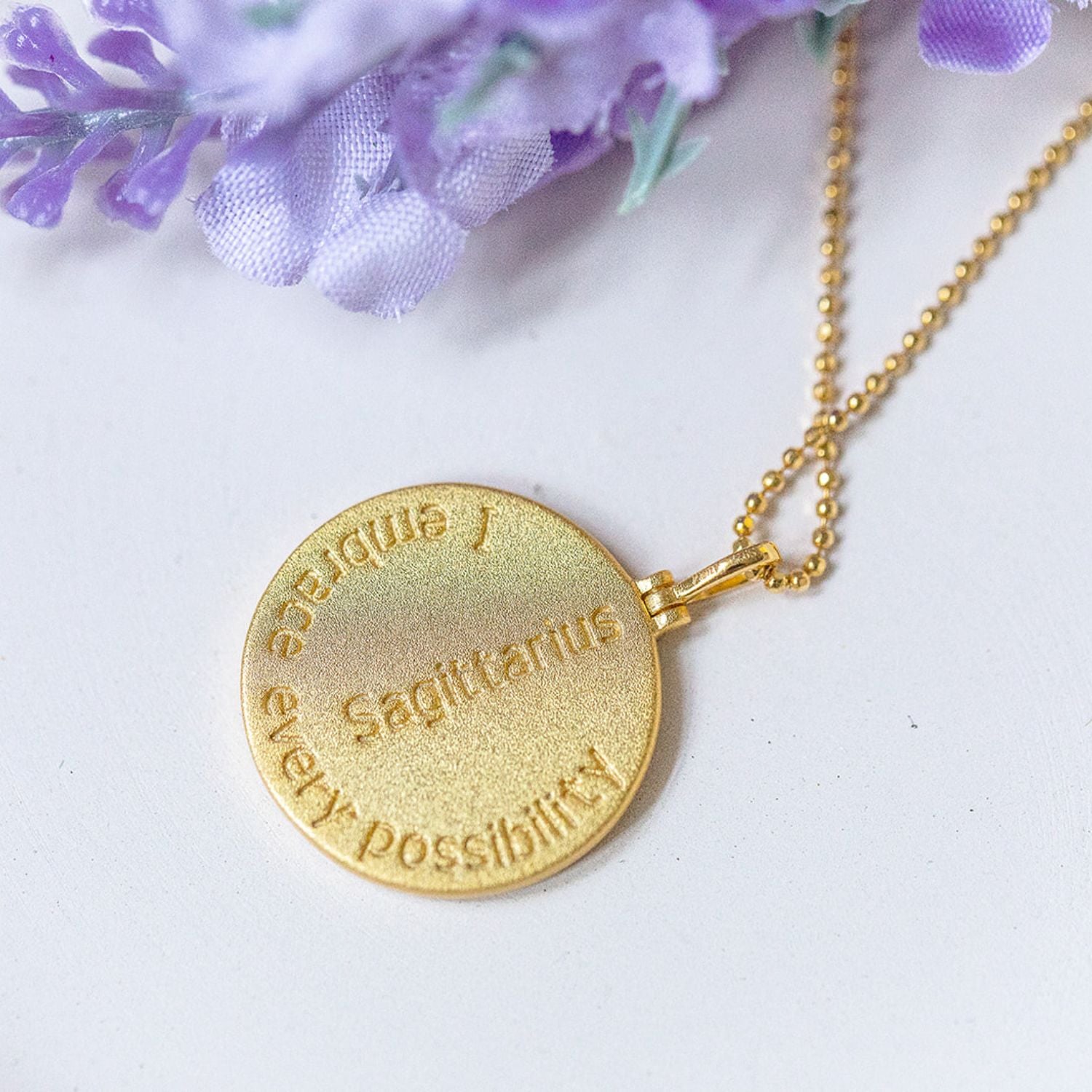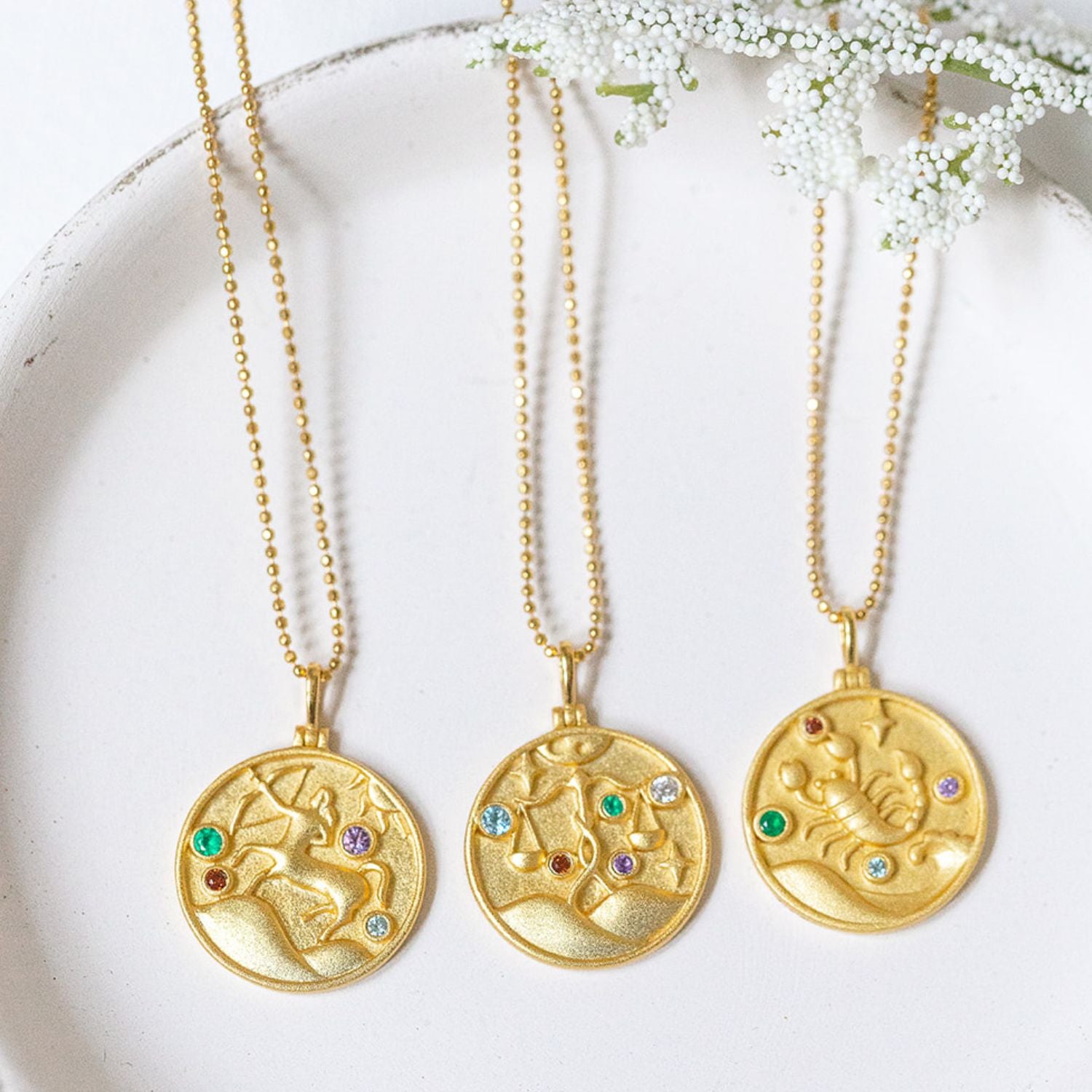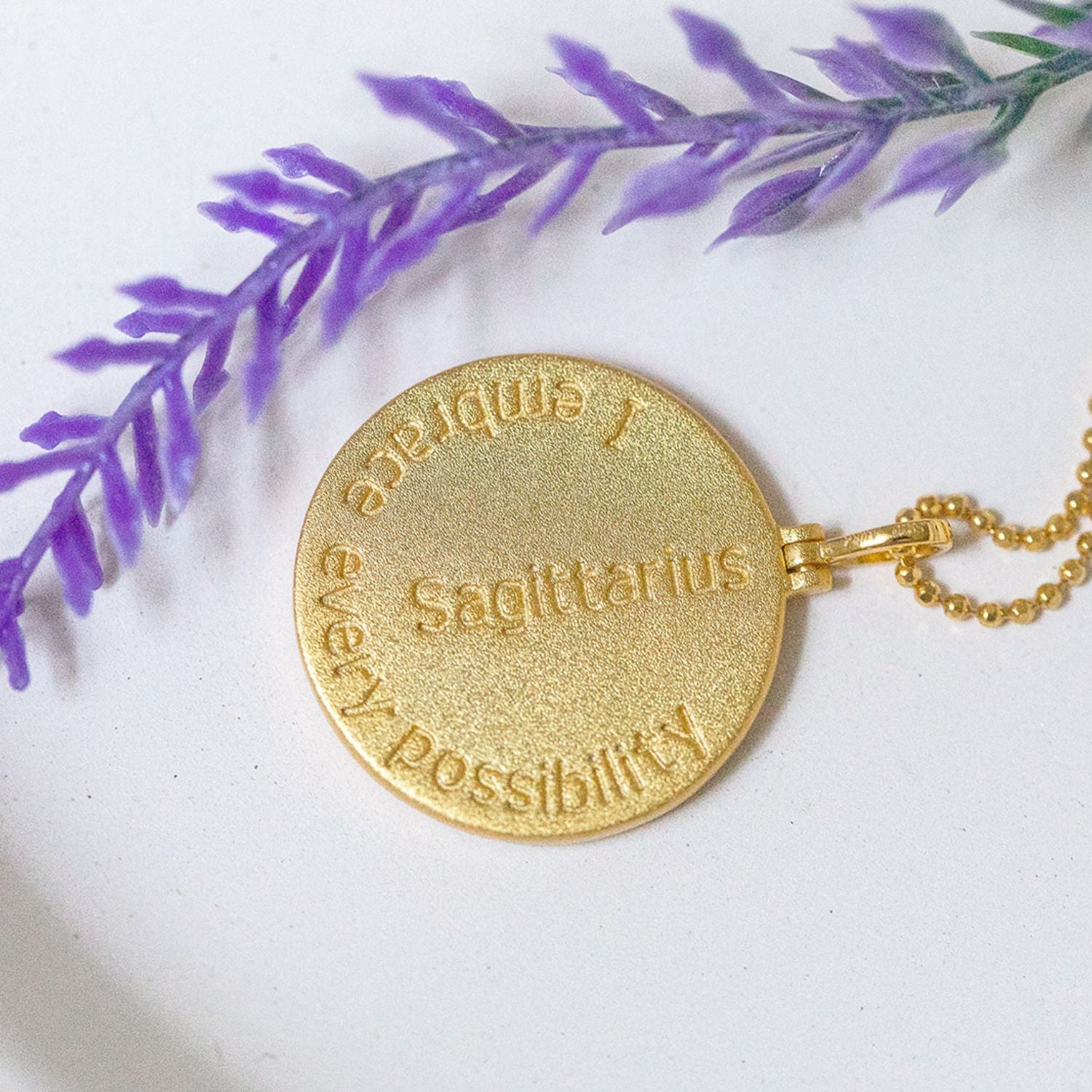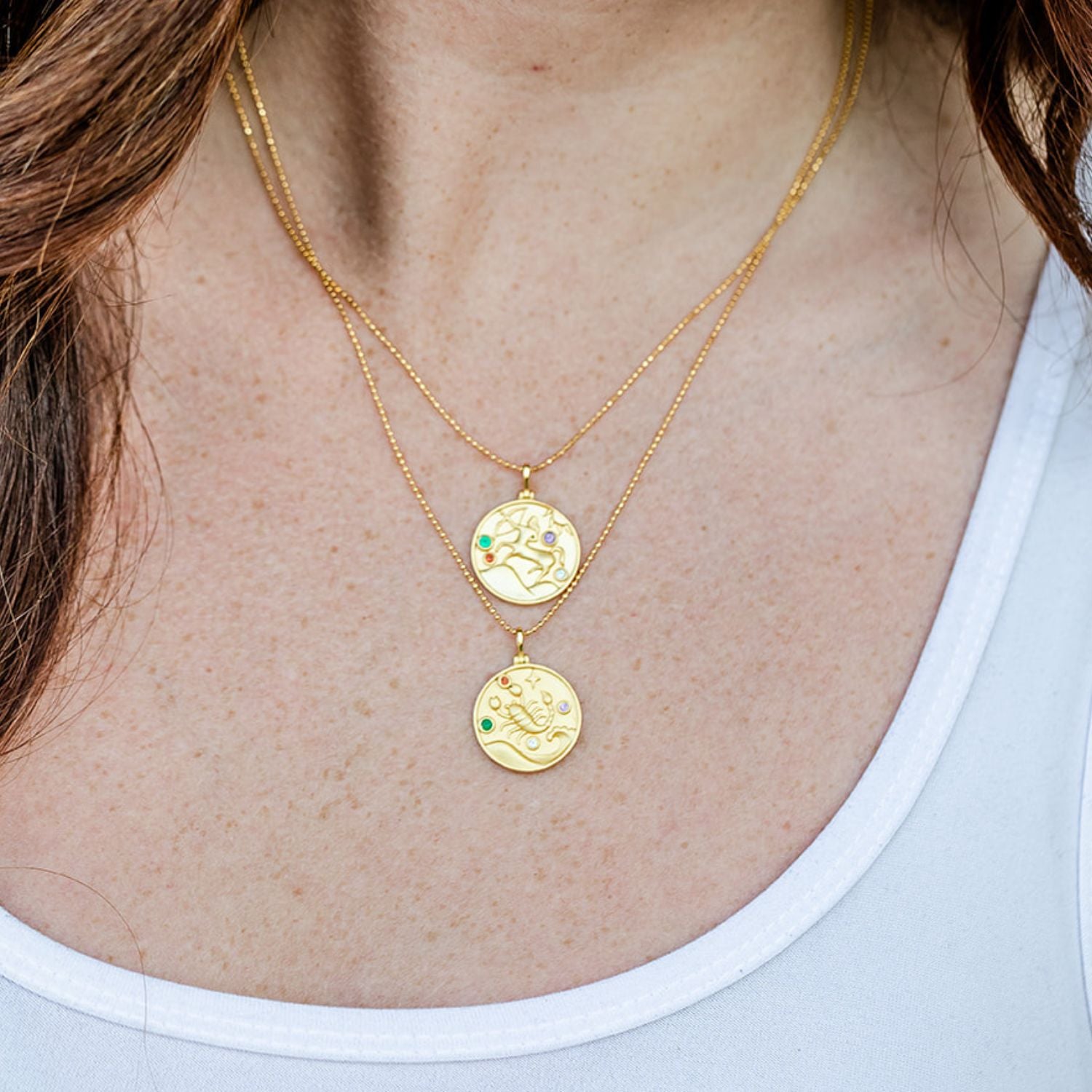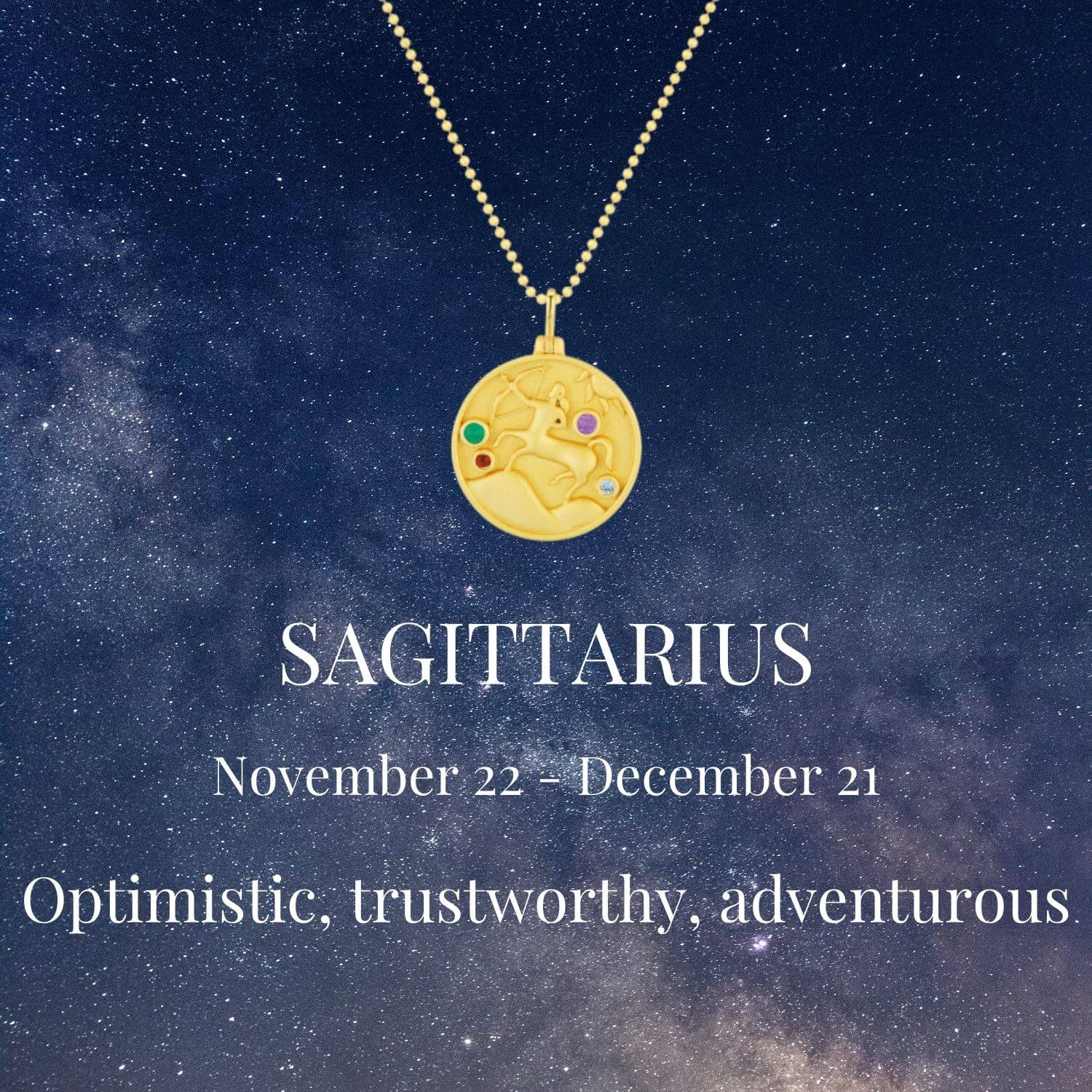 Sagittarius Zodiac Mantra Necklace
$70.00
Regular price
$125.00
Subscription • Save
Description
Gemstones
Measurements
Sagittarius: November 22- December 21
Stay true to your effortlessly magnetic personality with this stunning Sagittarius Zodiac Necklace. Adorned with petite red garnet, sky blue topaz, amethyst, and green onyx. As a Sagittarius, you are intuitive, kind-hearted, and have a motivating personality. This necklace portrays the symbol of the archer and just like its arrow-slinging archetype, this sign loves to set its sights on the highest of heights and shoot for the stars. Wear this necklace with your mantra: "I embrace every possibility" as a daily reminder to see opportunities in difficult situations.
✦ 14K Yellow Gold Vermeil (14K yellow gold plated over a sterling silver base)
✦ Gemstone:
Sky Blue Topaz
Red Garnet
Amethyst
Green Onyx
The Sagittarius Zodiac is embellished with four gorgeous gemstones. They are amethyst, blue topaz, red garnet, and green onyx. Amethyst symbolizes intuition, blue topaz gives peace, green onyx represents vitality while red garnet represents love and sincerity.


Sagittarius Zodiac Mantra Necklace
$70.00
Regular price
$125.00
Our Packaging
Beautifully Presented
Our jewelry boxes are crafted as meticulously as the items they contain and designed to create smiles.
Always Authentic, Natural Gemstones
We work exclusively with authentic, natural stones. Our thoughtful design process embraces the unique shape, cut and brilliance of each gemstone to maximize the beauty and harness the full potential of its magic.