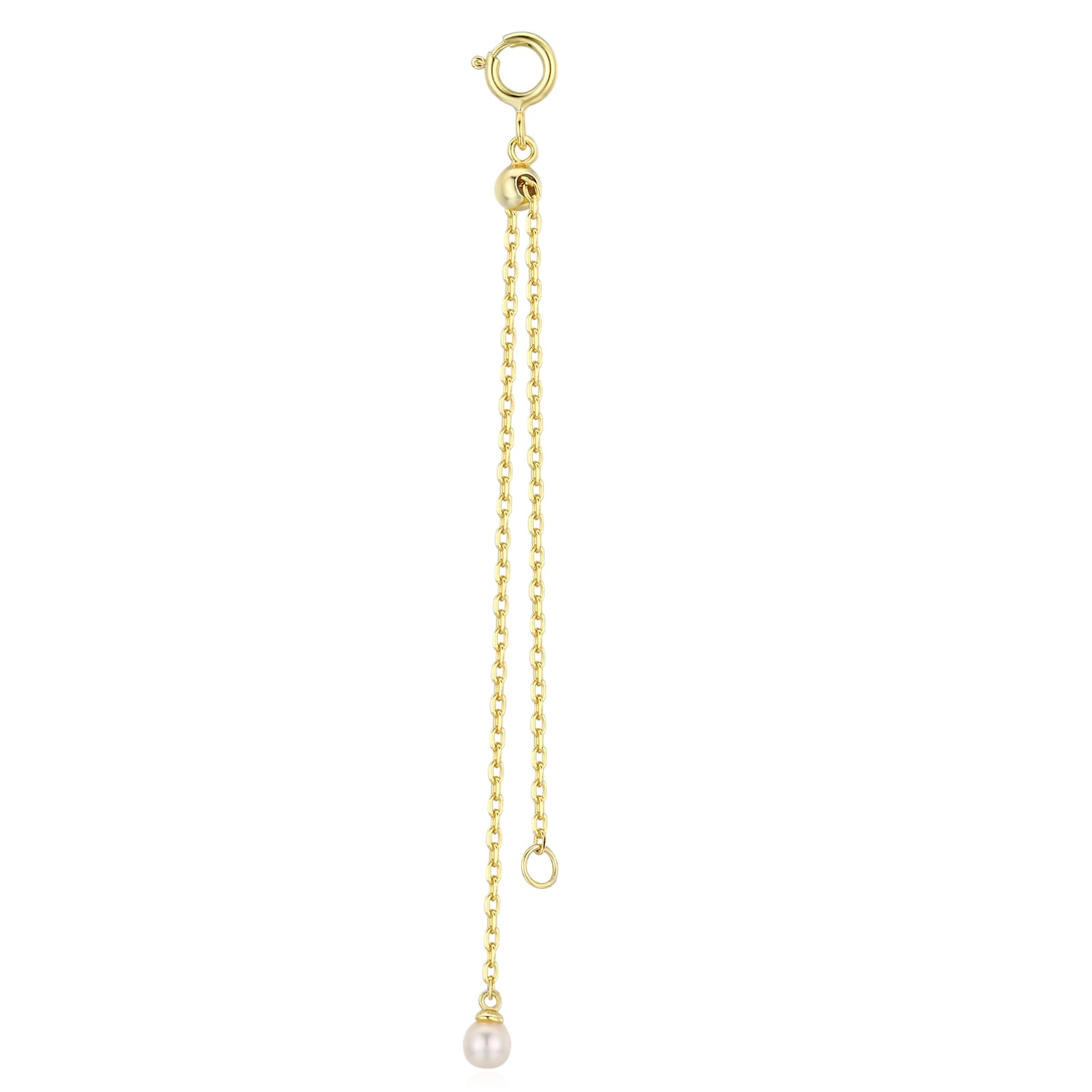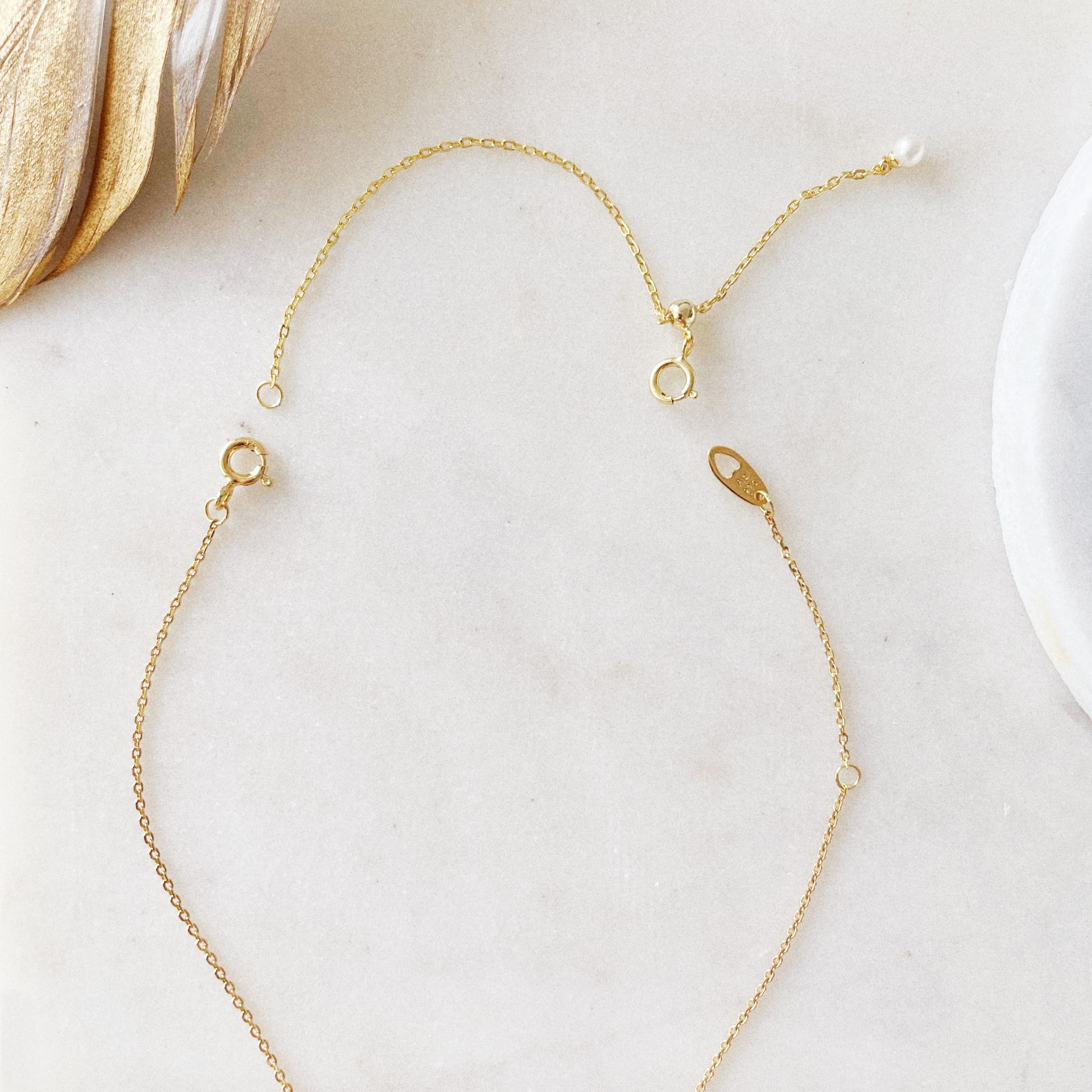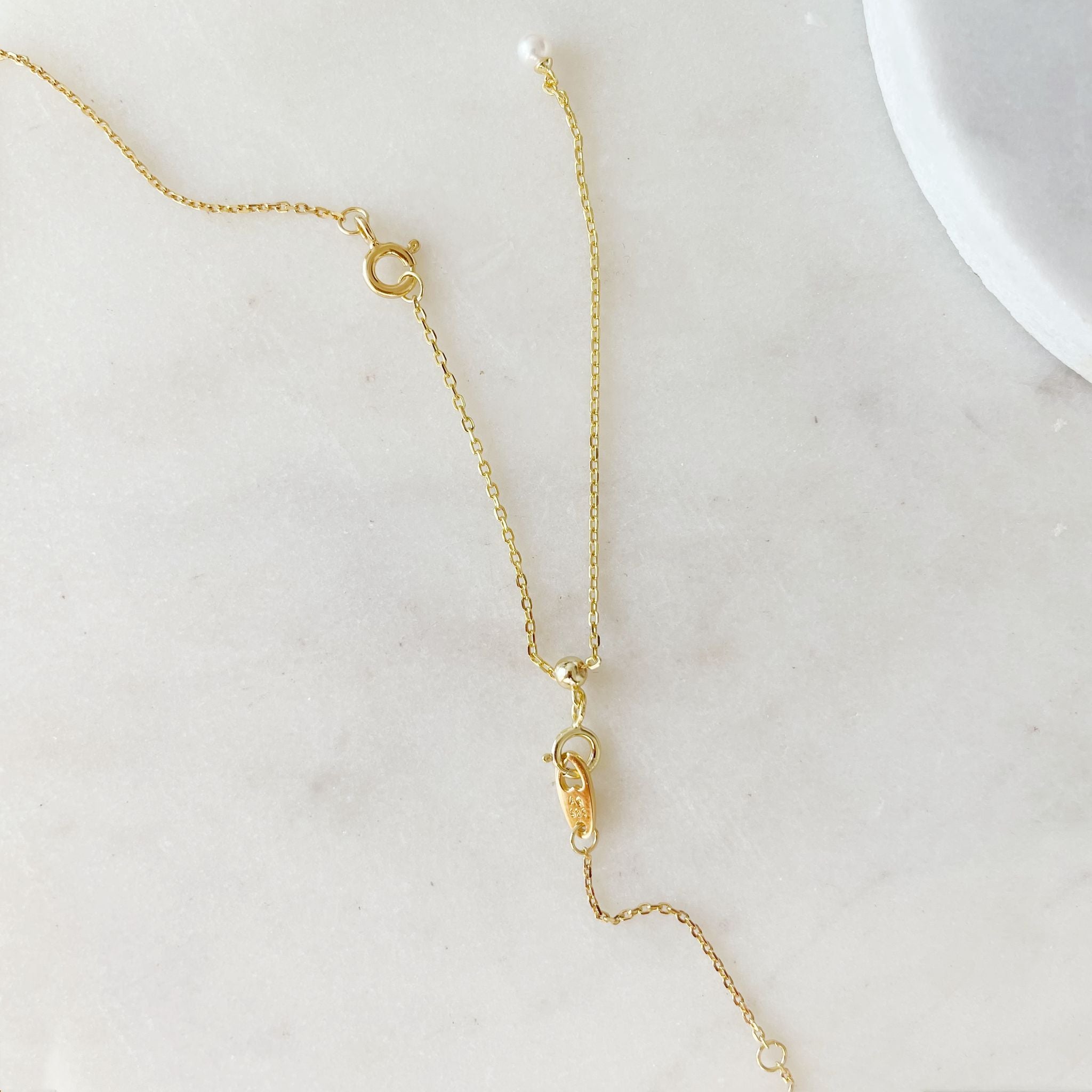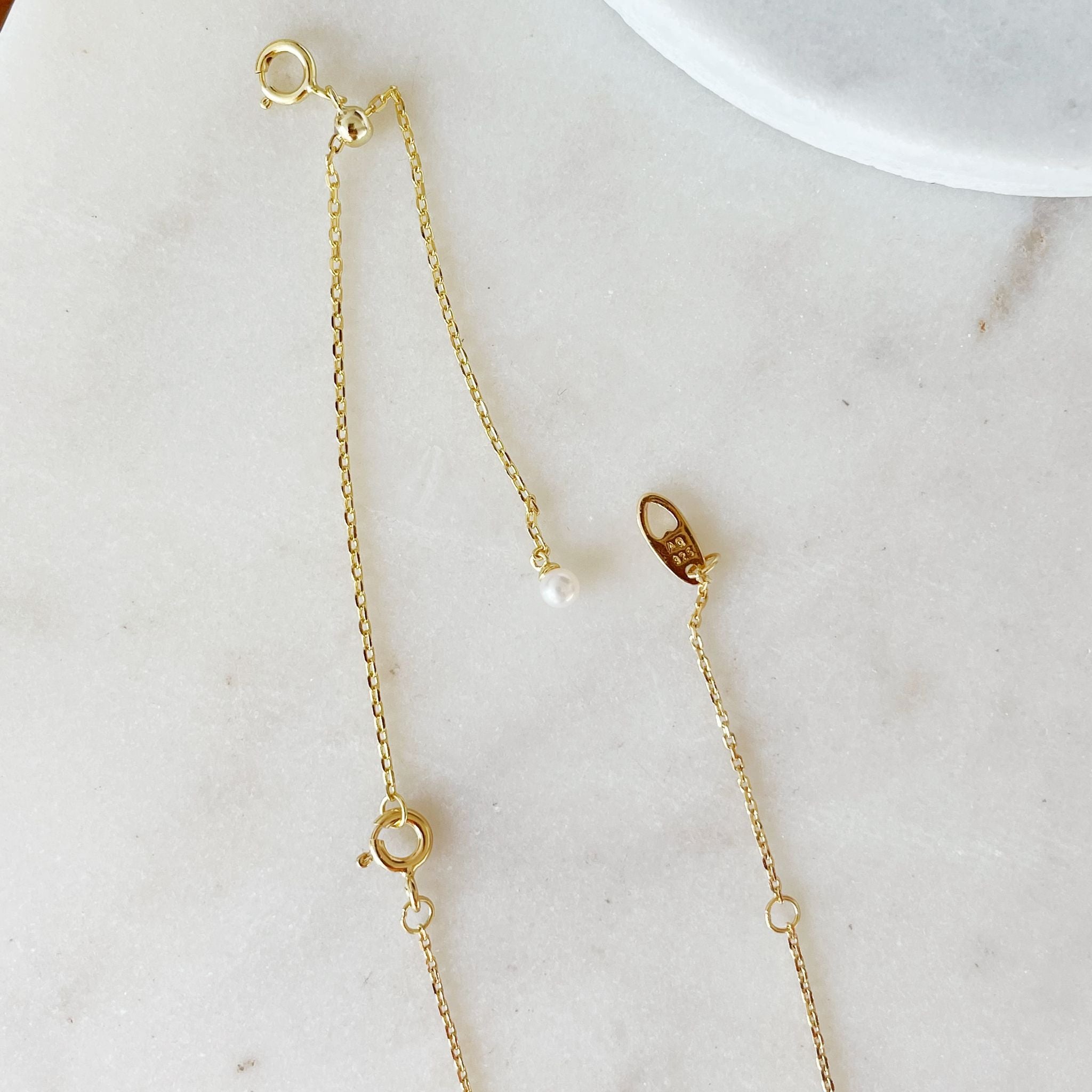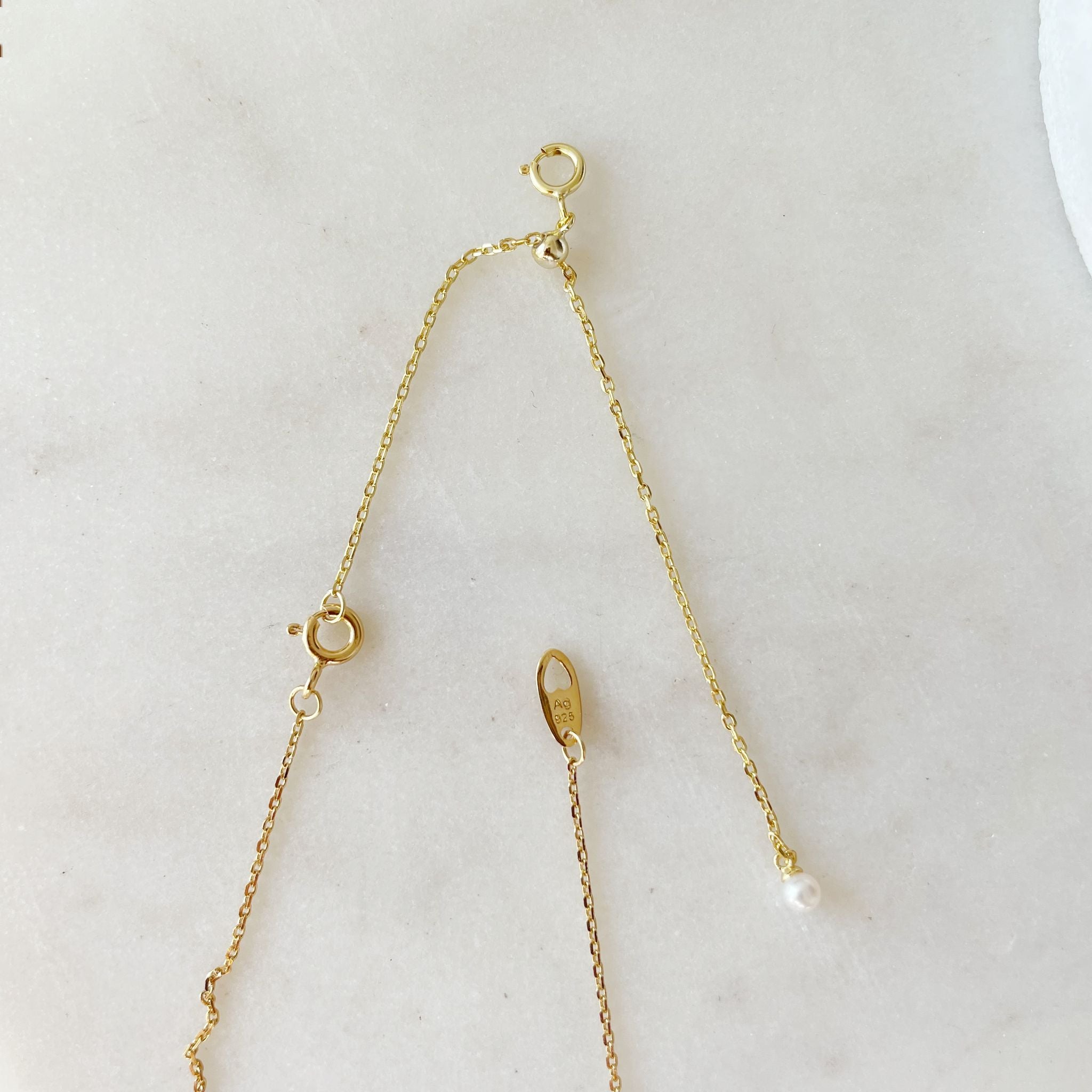 Be astonished by the versatility of our Chain Extension. Simply adjustable, allowing special pieces and your favorite necklace to fit longer and up your layering game. This unique chain extension provides different chain length options to suit all styles. It affords you the option of wearing the same jewelry with a different neckline. The lustrous pearl at the end of the chain dangles from the neck down to the back when worn with your necklace, which adds a unique touch of elegance and class to your look.  A versatile one-of-a-kind go-to design for your jewelry. Discover a whole new level of sophistication to keep your style going.

✦ 14K Yellow Gold Vermeil (14K yellow gold plated over a sterling silver base)

Gemstone: Pearl

Origin: South Sea

Birthstone: June

Meaning: It is unknown as to why a "Pearl" is called a Pearl. Though, some say because the pearl is found in a "pear" shaped like a shell.

Powers: Pearl bears connection with purity, faithfulness, modesty, and loyalty. Wearing pearls will make you stronger to deal with day-to-day life and learn wisdom from the consequences. It offers protection, calms your senses, aids you to pick between right and wrong, furthermore cultivates a healthy note of self-love.
Our Packaging
Beautifully Presented
Our jewelry boxes are crafted as meticulously as the items they contain and designed to create smiles.
Always Authentic, Natural Gemstones
We work exclusively with authentic, natural stones. Our thoughtful design process embraces the unique shape, cut and brilliance of each gemstone to maximize the beauty and harness the full potential of its magic.