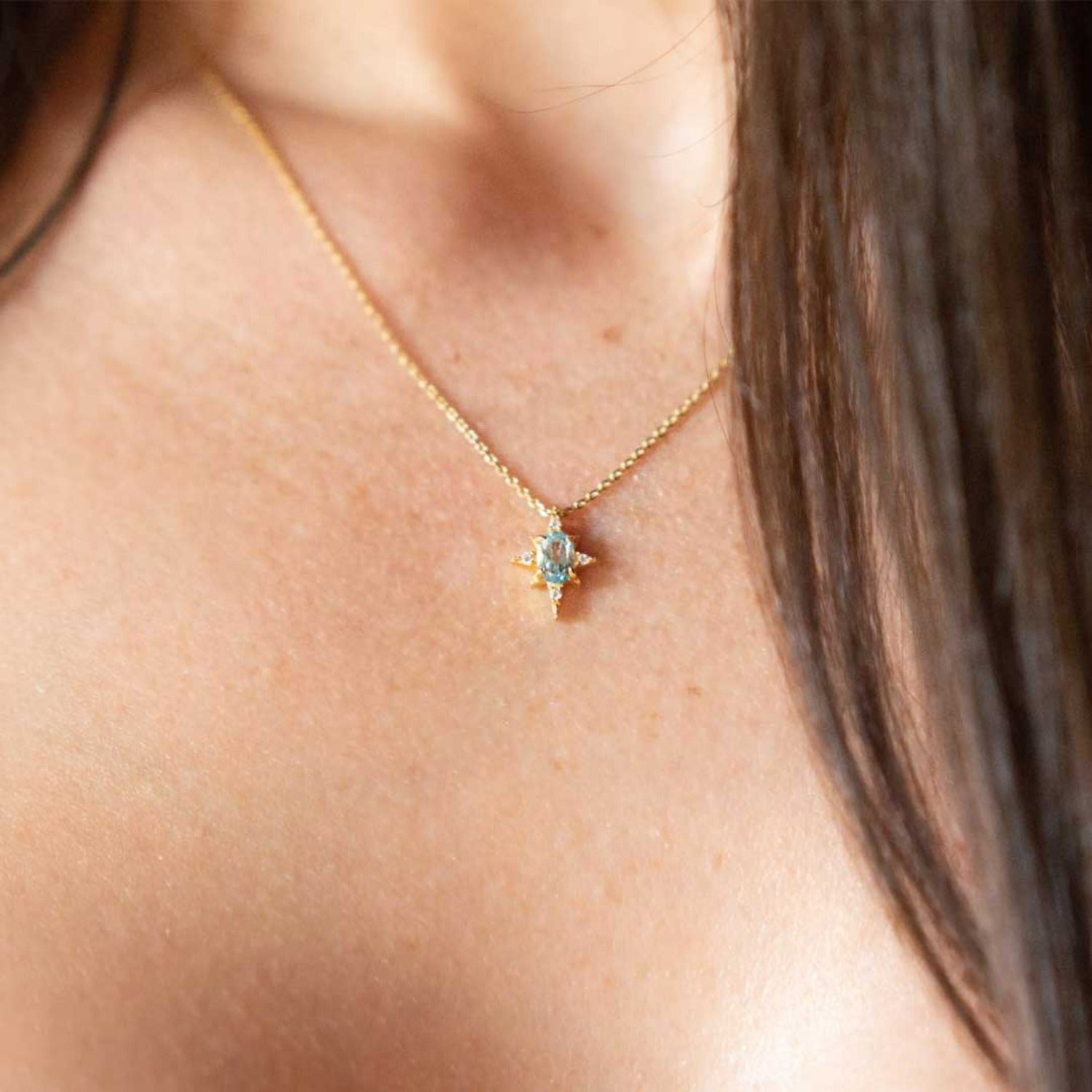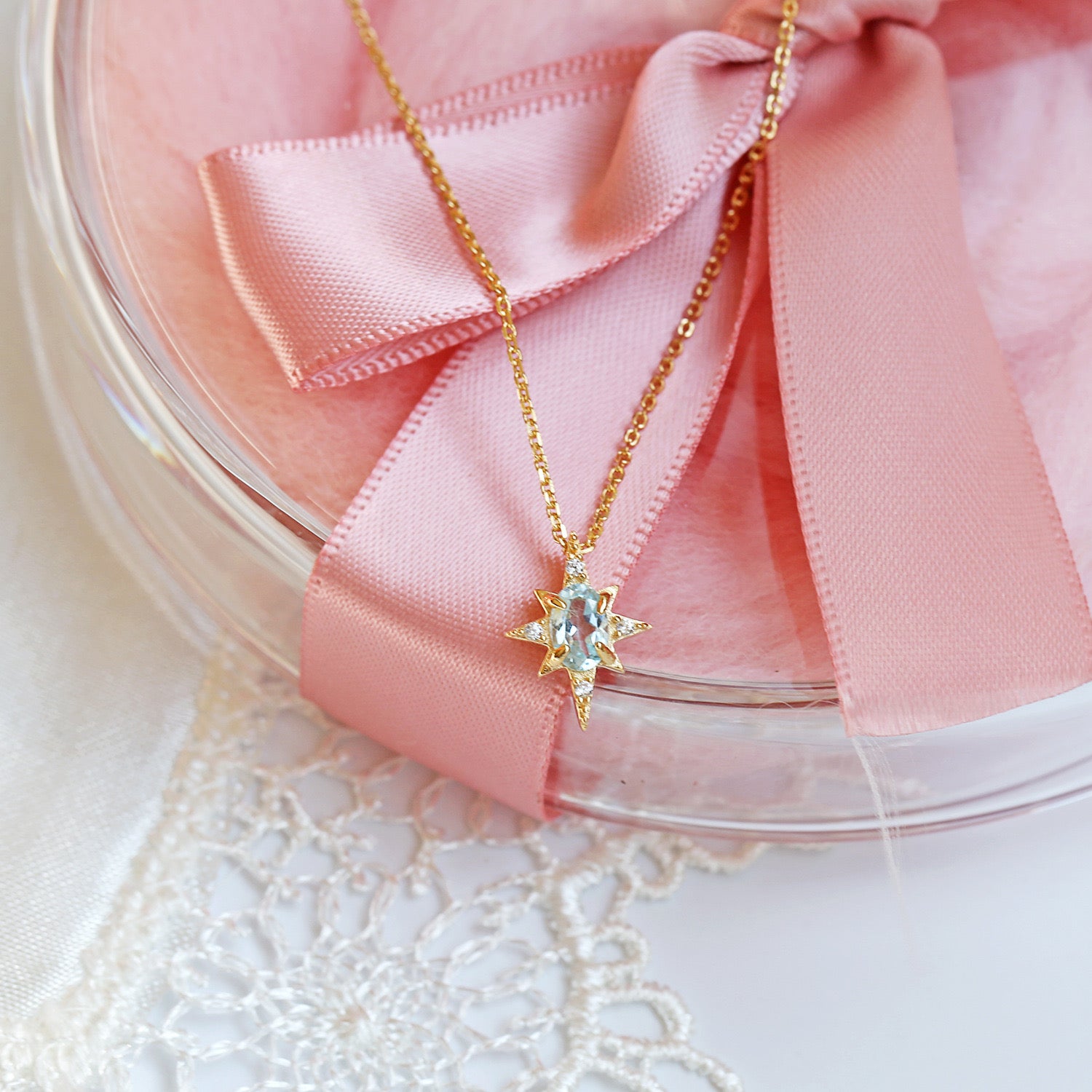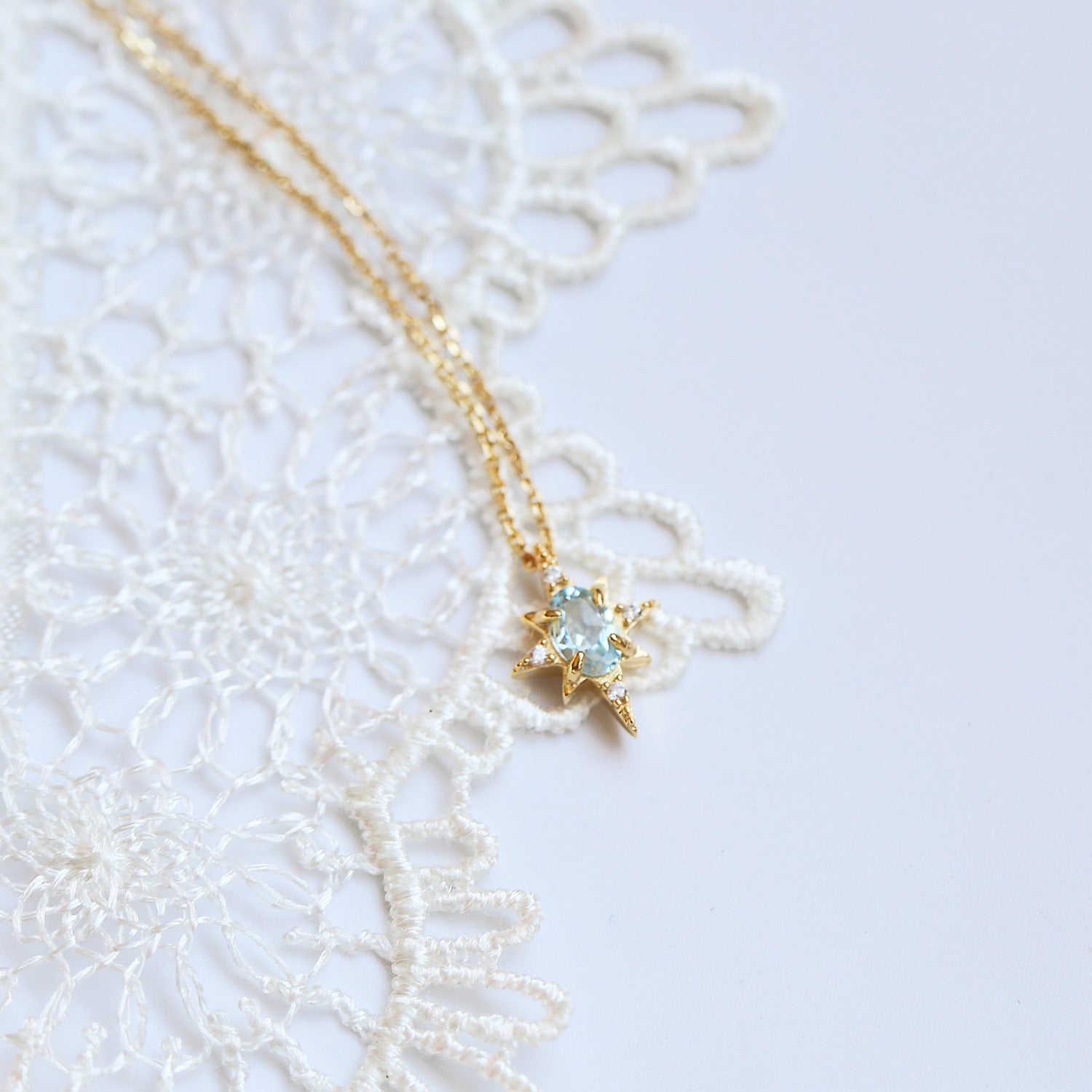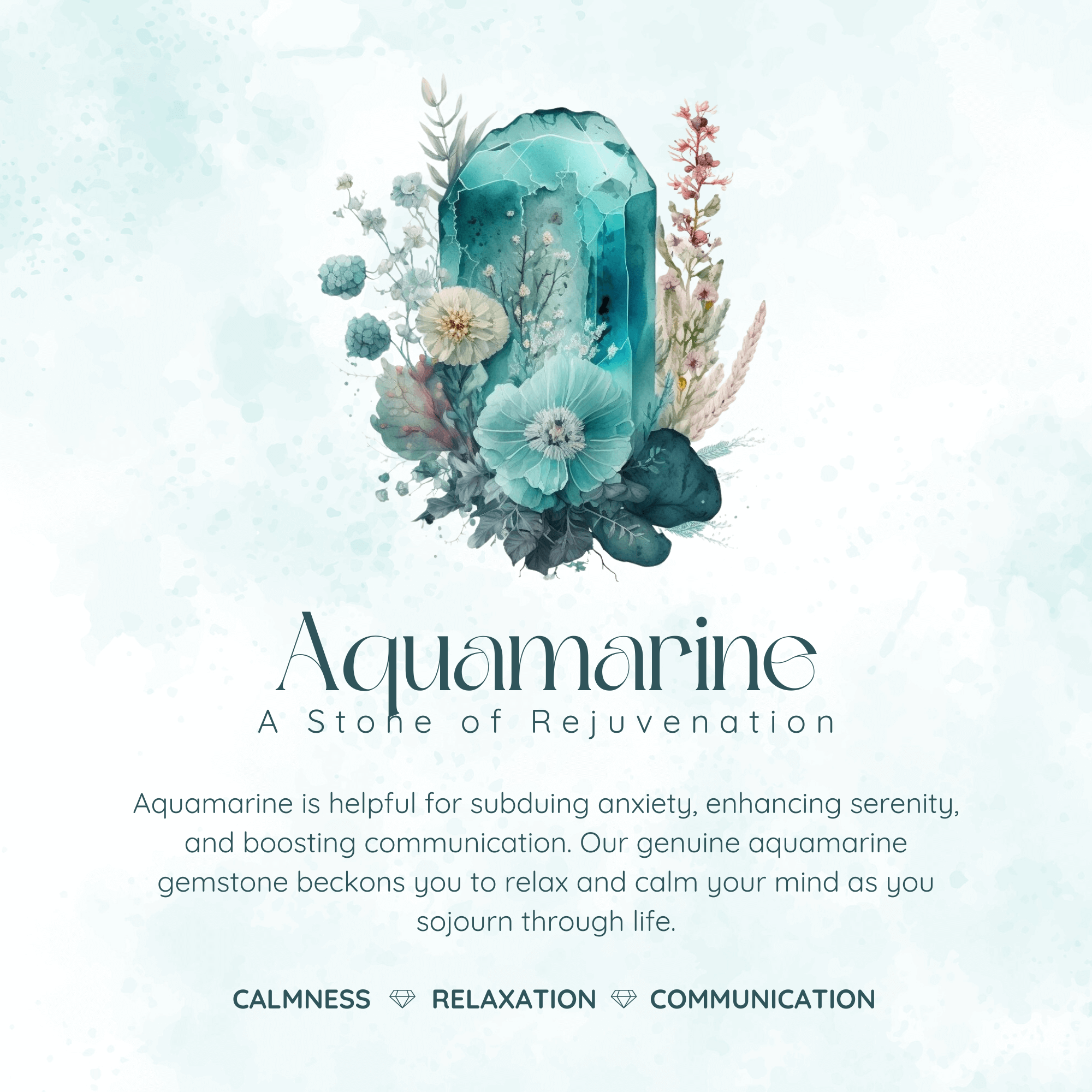 Ocean Star Aquamarine Necklace
Description
Gemstones
Measurements
Inspired by the beguiling starfish, make a statement with the Ocean Star Aquamarine Necklace. It has four prominent triangular spikes laced with topaz gemstone as well as a metallic inverted spike in the middle, all coming together to make you shine like a star that you are. A perfect gift for your loved one.
✦ 14K Yellow Gold Vermeil (14K yellow gold plated over a sterling silver base)

Aquamarine (Accent Stone: White Topaz)

Origin: Brazil

Birthstone: March

Meaning: The name "Aquamarine" comes from the stone's beautiful sea-like color which in Latin means "Sea Water."

Powers: This is seen as a great stone for marriage, particularly for gifting purposes as it awakens love. It is thought to cure laziness, speed up intellect, provide relief against pain and encapsulates the owner with friendliness. Also, seen as a good cure for eye-related diseases and serves with inner contentment.
✦ Center Stone: 6x4mm Aquamarine
✦ Accent Gemstone: 1.5mm White Topaz
✦ Chain: 16"+2" extension
Ocean Star Aquamarine Necklace
Our Packaging
Beautifully Presented
Our jewelry boxes are crafted as meticulously as the items they contain and designed to create smiles.
Always Authentic, Natural Gemstones
We work exclusively with authentic, natural stones. Our thoughtful design process embraces the unique shape, cut and brilliance of each gemstone to maximize the beauty and harness the full potential of its magic.