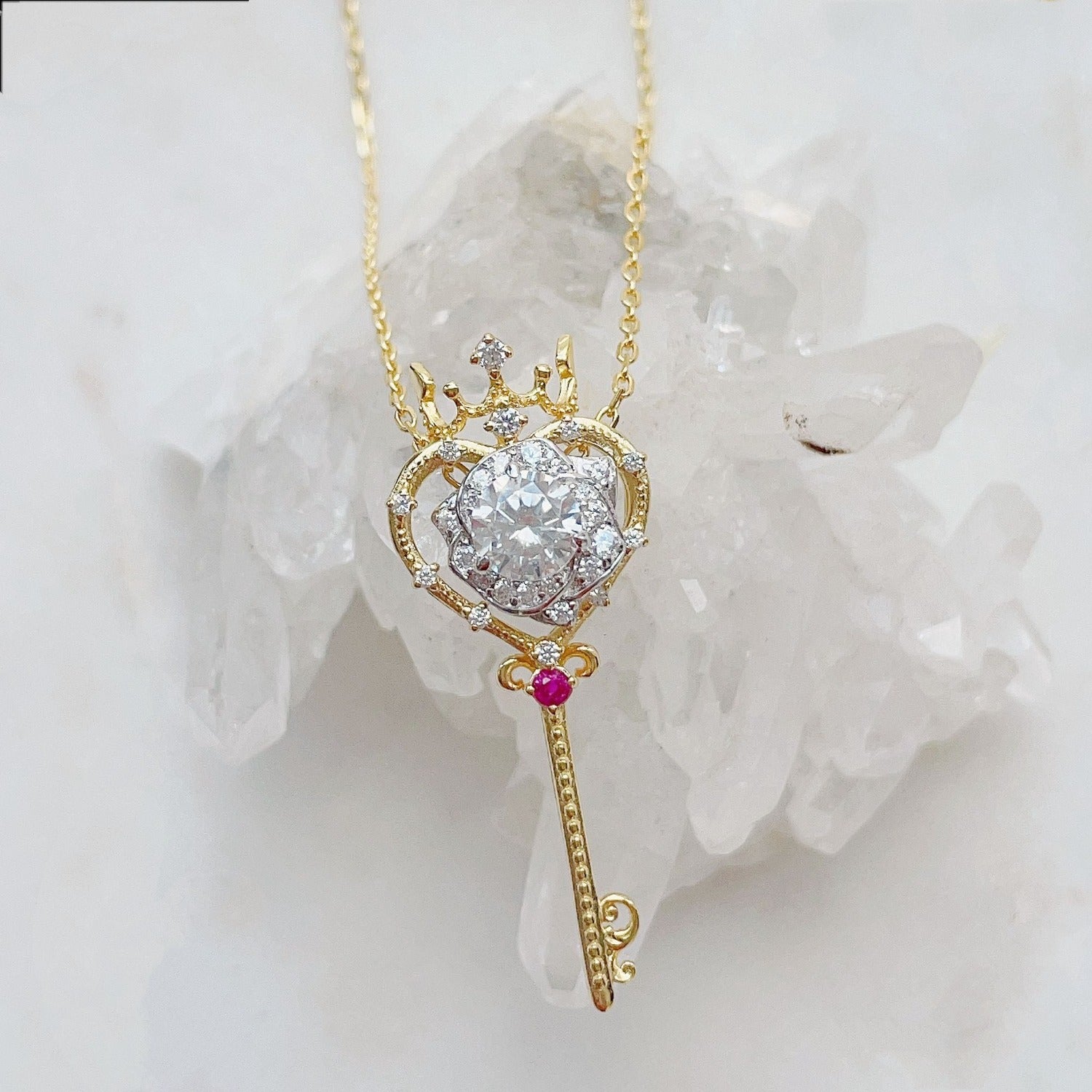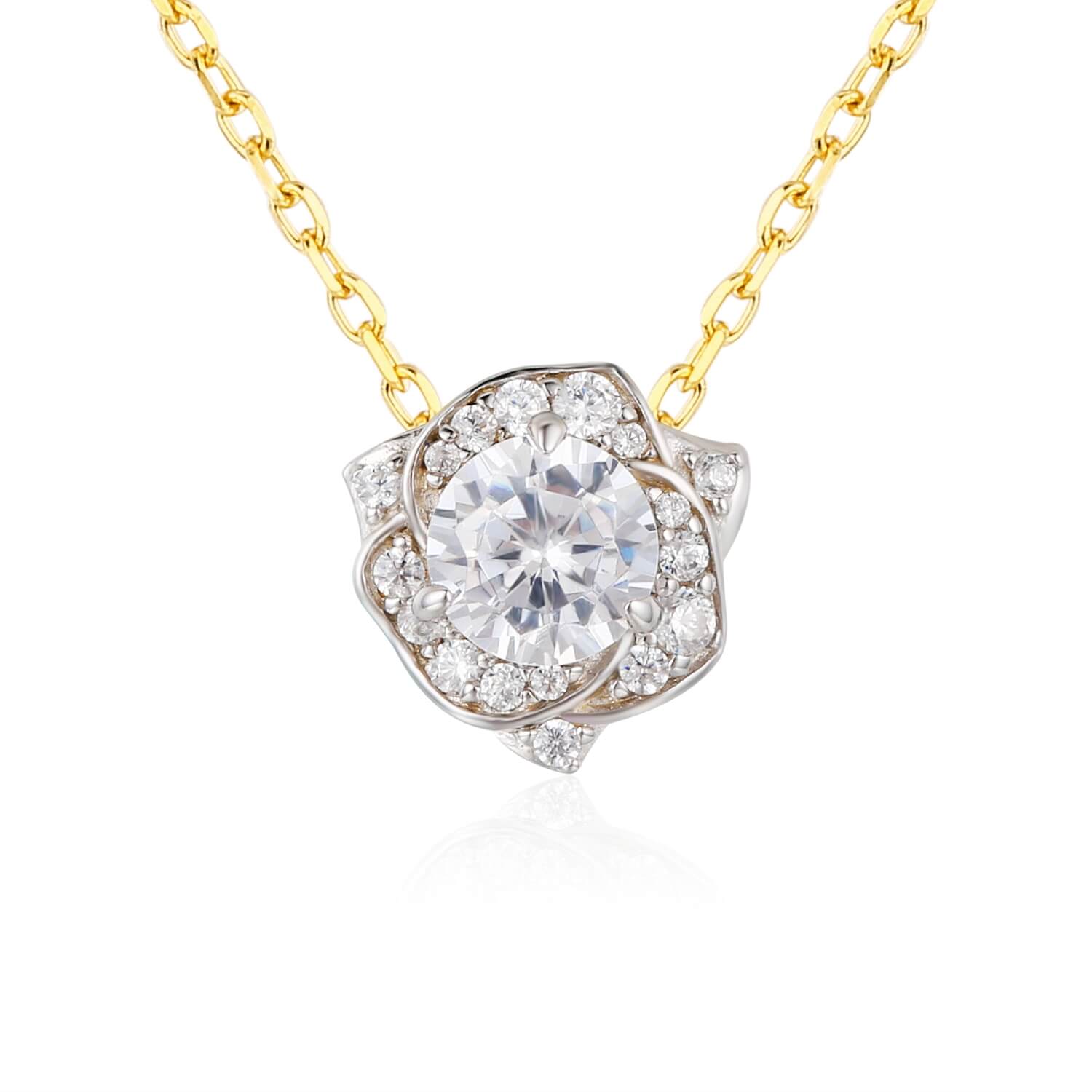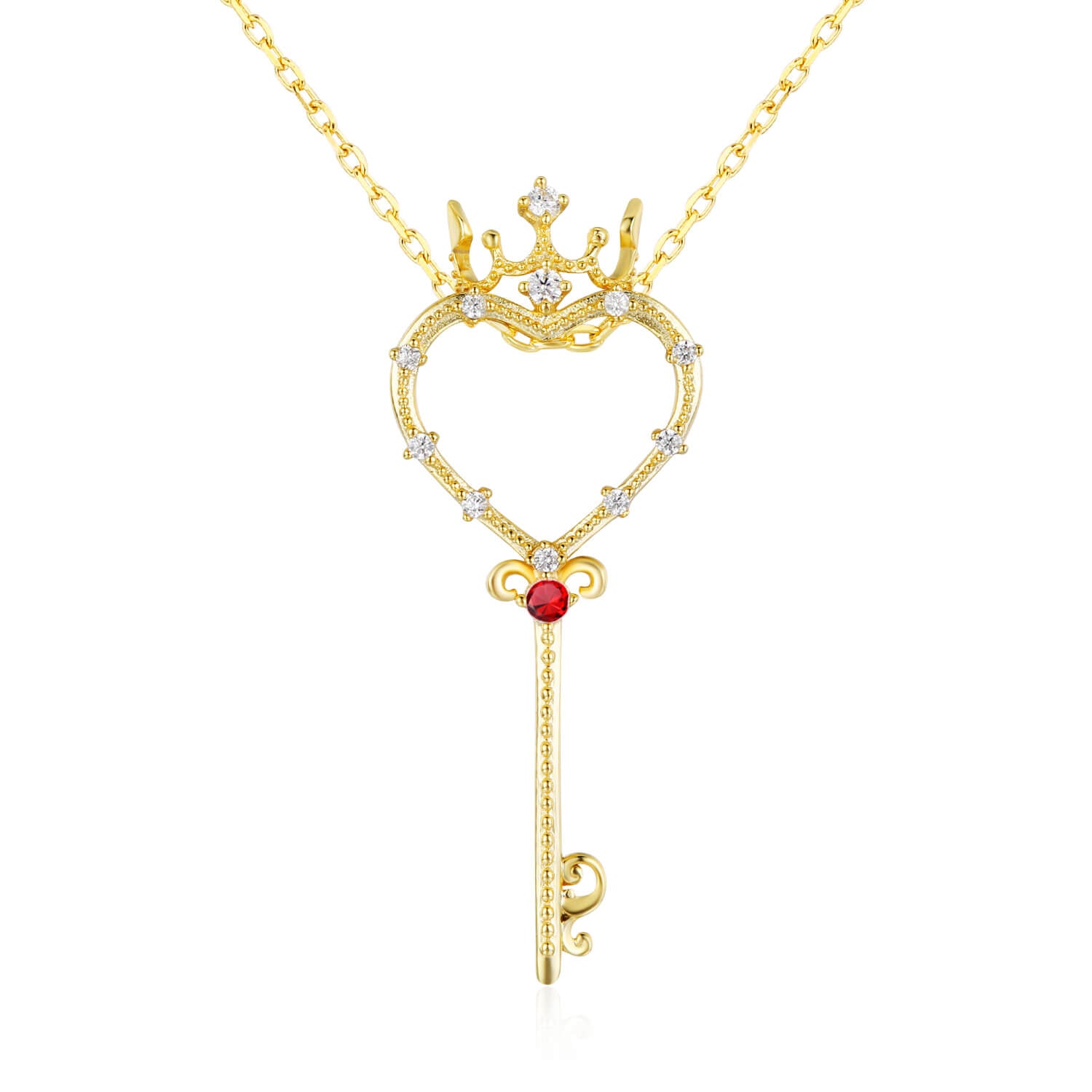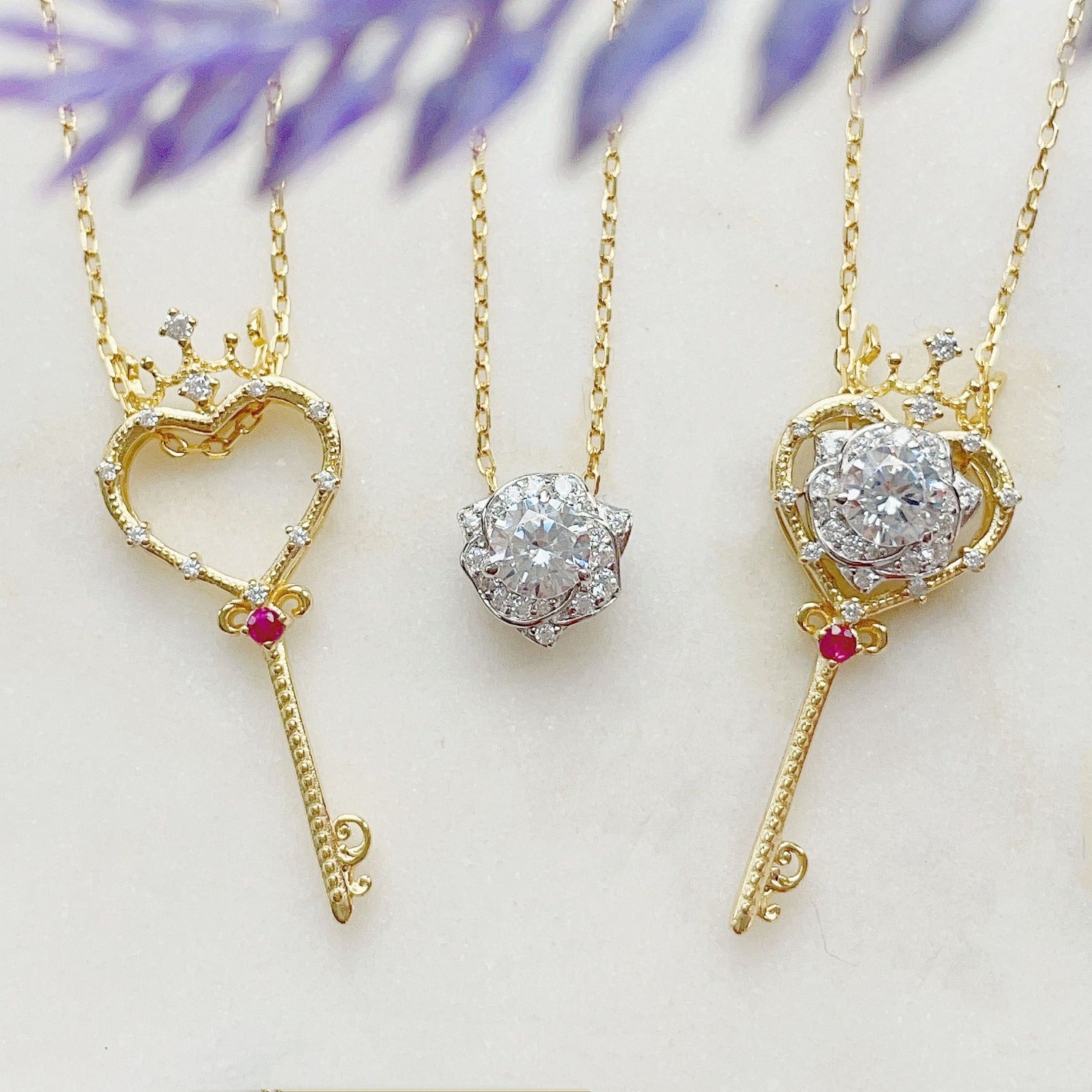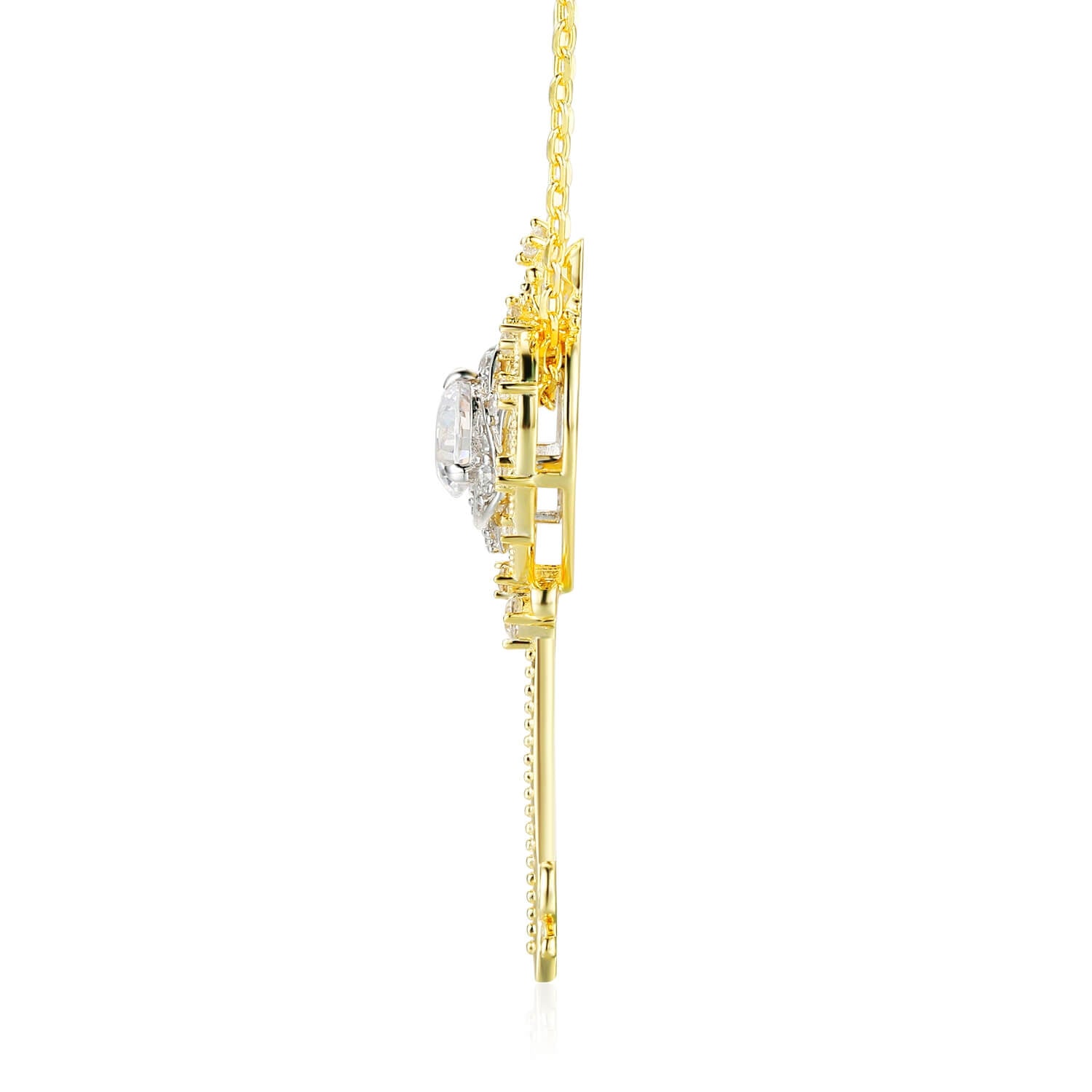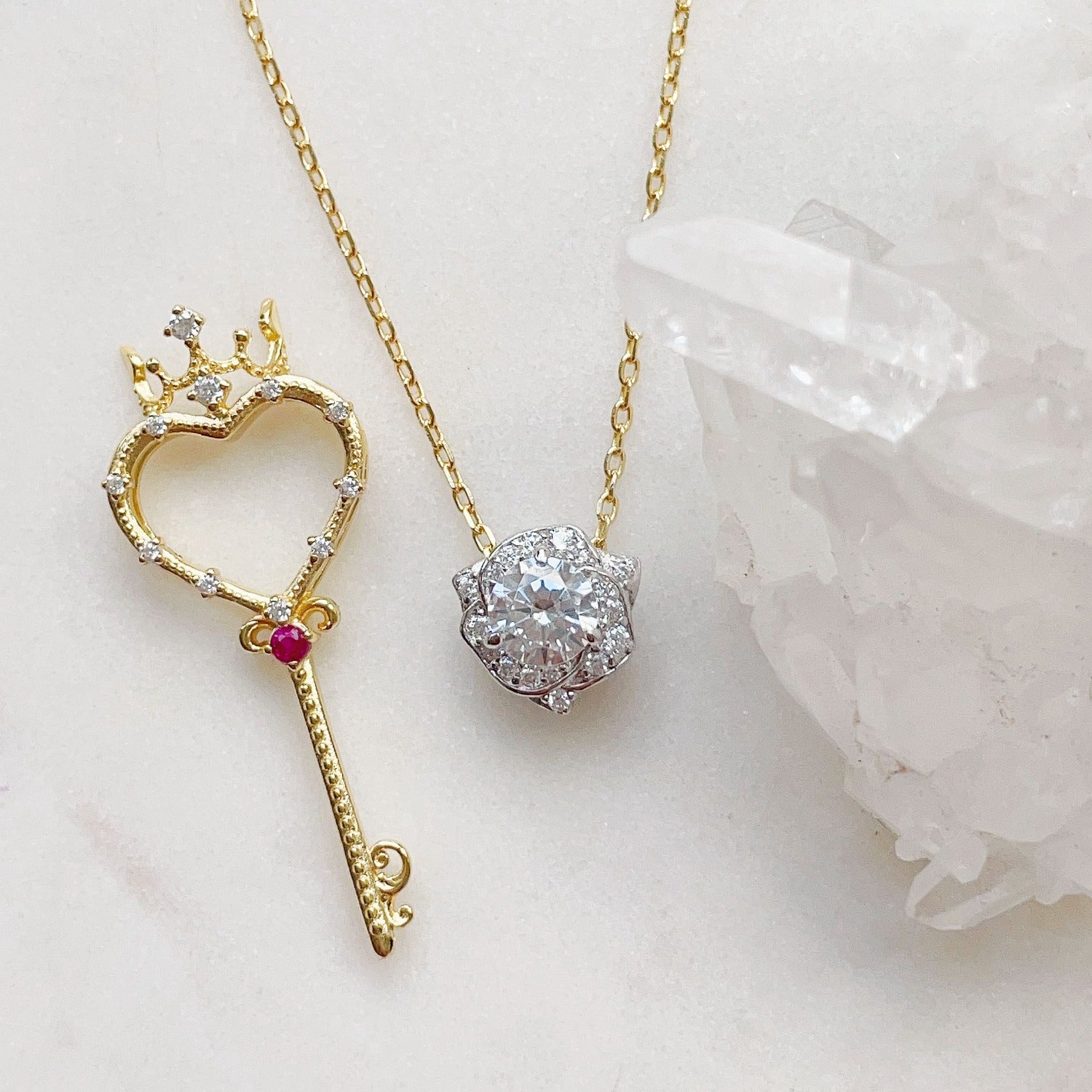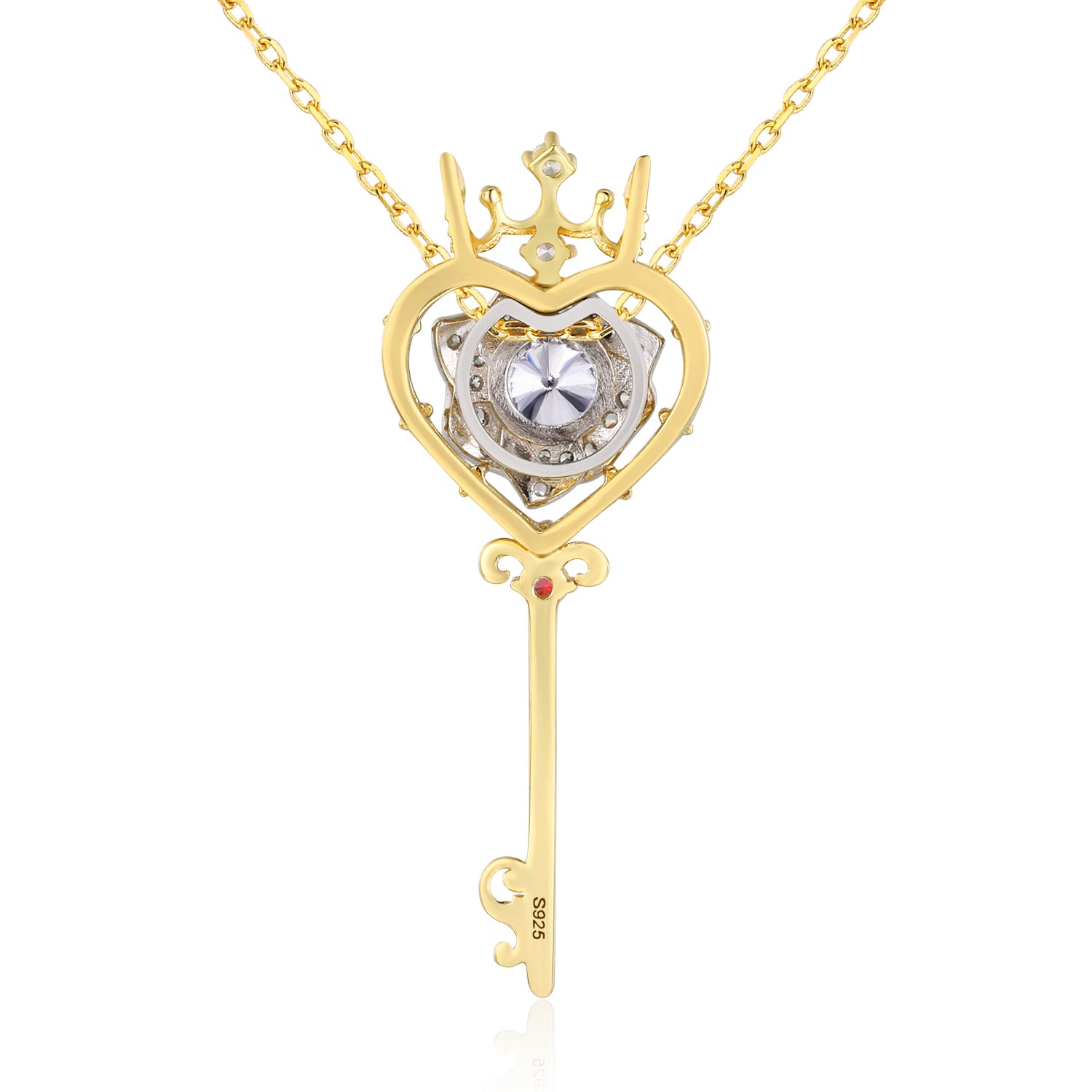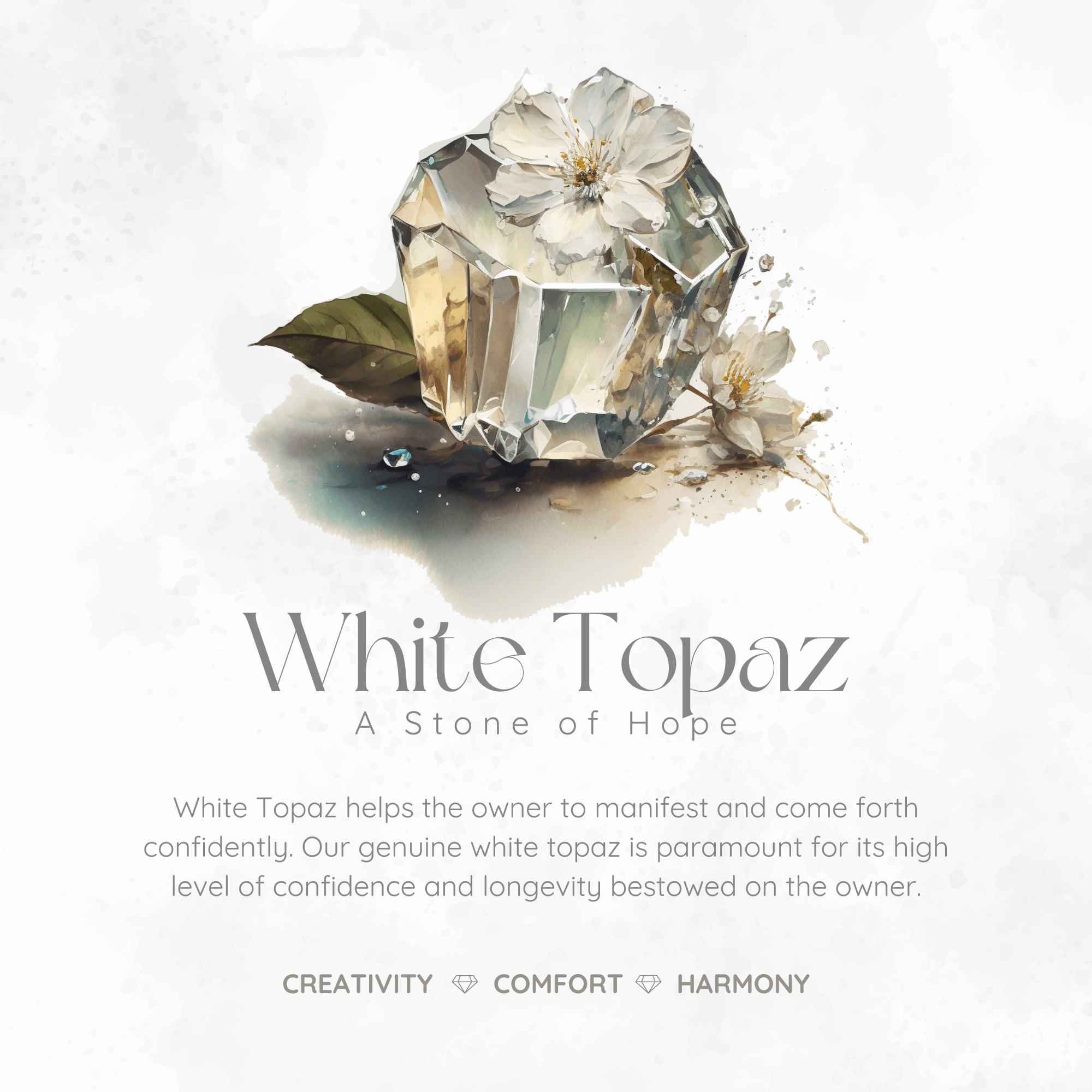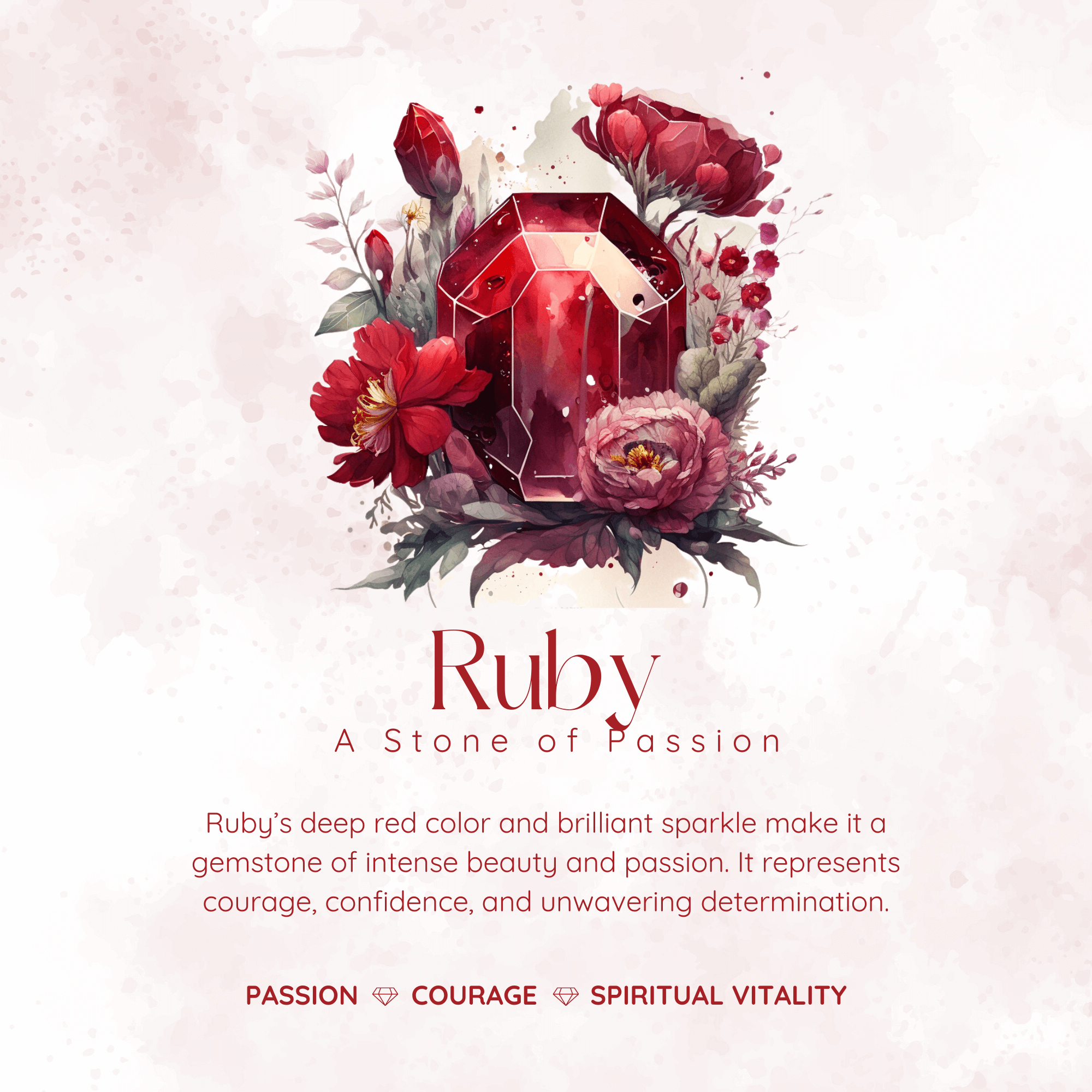 Rosa Key Three-Way Necklace©
Our Rosa Key Three-Way Necklace features a crowned heart-shaped key pendant with a round ruby gemstone at the center and a white topaz rose flower charm. The key represents unlocking one's heart while the rose flower symbolizes purity and devotion.

A versatile necklace that can be worn in three ways. You can wear the heart key alone for a subtle and elegant look, the glittering rose flower alone for a more feminine look, or both the key and the flower together for a more striking look. A meaningful necklace that makes a perfect gift for someone you love and want to keep close to your heart or a self-love treat to remind you that you are capable to unlock endless possibilities. 
✦ 14K Yellow Gold Vermeil (14K yellow gold plated over a sterling silver base)


White Topaz (Accent Stone: Ruby)

Origin: Brazil

Birthstone: November

Meaning: The name "Topaz" comes from the word "Topazos," meaning "to seek." This gem is called "Topaz" because of the strange Tapozios Island in the Red Sea where these gemstones were found.

Powers: A wonderful stone for those looking to set up successful financial careers, at the same time it imparts positive intent and confidence. Holding both cosmic and karmic properties, it opens your eyes to the big picture, encourages spiritual growth to connect with oneself to achieve their goals.



Rosa Key Three-Way Necklace©
Our Packaging
Beautifully Presented
Our jewelry boxes are crafted as meticulously as the items they contain and designed to create smiles.
Always Authentic, Natural Gemstones
We work exclusively with authentic, natural stones. Our thoughtful design process embraces the unique shape, cut and brilliance of each gemstone to maximize the beauty and harness the full potential of its magic.